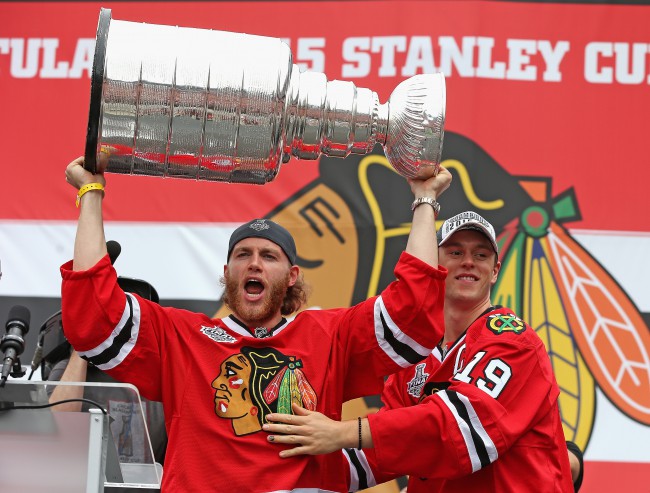 Last week, it was reported that Chicago Blackhawks star Patrick Kane is being investigated for an alleged rape incident. Now, there are more details emerging about what allegedly happened in Buffalo last Sunday.
According to the Buffalo News, Kane's accuser had "bite marks" on her shoulder and a "scratch on her leg". The details also say that the accuser and her friend returned to Kane's home for a private party after meeting him at SkyBar in Buffalo:
Sources with knowledge of the investigation said that the young woman who has accused the hockey superstar of rape had bite marks on her shoulders and a scratch on her leg after the alleged attack…

Shortly after she and her friend arrived at Kane's home on Old Lakeshore Road, the accuser alleges that she went by herself into another room, where Kane followed her, overpowered her and raped her, the sources said.
Kane was also arrested along with his cousin for assault in 2009 after punching a taxi driver in Buffalo over a dispute involving cab fare. The two pleaded guilty to noncriminal disorderly conduct charges. The lawyer who represented Kane in that case, Paul Cambria, has also been hired to represent Kane against his latest accusations.
So far, Kane has not been charged.
(Via Buffalo News)