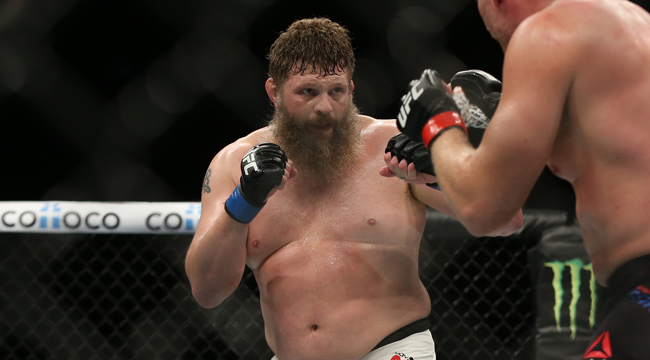 UFC fighter Roy Nelson was in a crazy war with Josh Barnett over the weekend in Japan … one that he managed to survive until the final bell despite everything Barnett threw at him. In addition to more head trauma and bruised organs from body shots, Nelson also suffered a broken hand in the fight. He posted an X-ray of the damage on Facebook and boy is it a doozy:
Now if I remember the song correctly, the thumb bone's connected to the metacarpal bone. Or at least it's supposed to be. In this case, it's sitting just a little off from where most people's thumbs sit.
This is actually the second time Nelson has broken his hand this year — he also messed it up in his last fight with Alistair Overeem in March. And then the year before: same hand broken again, this time in his KO win over Antonio Rodrigo Nogueira.
I dunno what's up with Nelson and his hands but maybe he should make sure he's drinking milk and not malk…
(Via Bleacher Report)