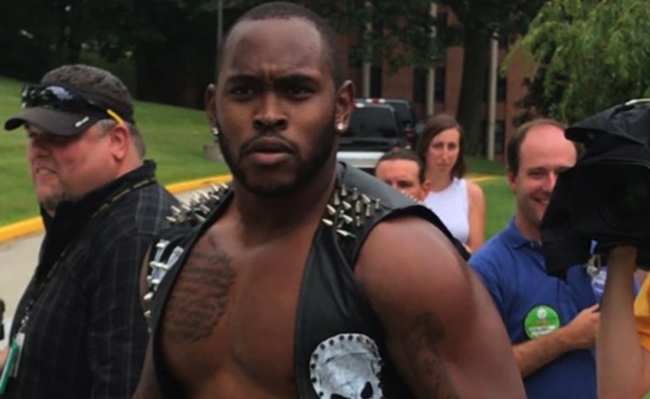 Training camp is starting around the NFL this week, which means the annual tradition of players trying to one-up each other with flashy arrivals.
Every year NFL stars make sure the assembled media at camp catches them rolling up in fancy cars and outfits, but recently players have taken it to a whole new level. In Pittsburgh, the competition for best arrival was fierce, with most figuring star receiver Antonio Brown would run away with the title as he showed up in a dang helicopter.
However, linebacker Vince Williams provided my personal favorite arrival at Steelers camp as he showed up dressed as Stone Cold Steve Austin, complete with a custom leather vest, jorts, knee pads, title belt, and was blasting Stone Cold's theme out of the speakers of his truck.

The vest is truly something to behold and I'd like to know where he had that made (or if he made it himself which would be even better). In any case, I'm always here for professional athletes having some fun and getting a bit ridiculous, and dressing as Stone Cold for your arrival at training camp fully fits into that category.
Williams will be looking to open up a can of whoop ass on the competition this season, as he's coming off a strong 2017 campaign with 89 tackles, eight sacks, and an interception for Pittsburgh. I just hope he keeps up the Stone Cold theme and starts cracking cups of Gatorade together on the sideline to celebrate sacks.