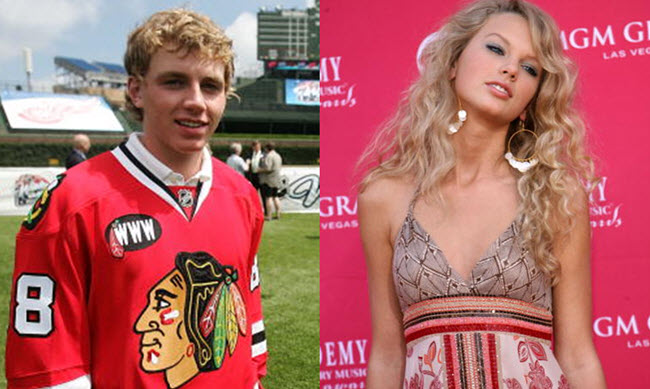 The Blackhawks Fan Convention took place over the weekend at the Hilton in Chicago. The three-day event reunited fans with players and coaches, both past and present, just one month after the team's recent run through the Stanley Cup playoffs.
During one particular panel, Denis Savard joined Patrick Kane on stage to discuss their styles of play and how their games eventually had to adjust in order to become more well-rounded players. They also discussed the relationship they formed when Savard was the Blackhawks' head coach during Kane's rookie season, with Savard sharing a fun little anecdote about his young protege that reminds us how far Kane's game has matured from his younger days.
Kane lost his guy on the backcheck, leading to a goal against. Savard yelled at him that he must have been distracted, looking at two pretty blonde girls who were sitting behind the bench. After the game, Kane was late getting to the team bus because he was talking to the same girls and got yelled at again. The next day, Kane went to Savard's office to give his defense: "You know who the two girls were? One of them was Taylor Swift." Savard still didn't know who Taylor Swift was and had to ask his wife.
For a bit of perspective, both Swift and Kane were either 18 or 19 years old at the time of this alleged incident. But could you imagine if this would have led to a romance? And not even to mention how amazing their break-up song would have been?
She'll be living in a big ol' city some day, and all he'll ever be is mean.
(via Second City Hockey)