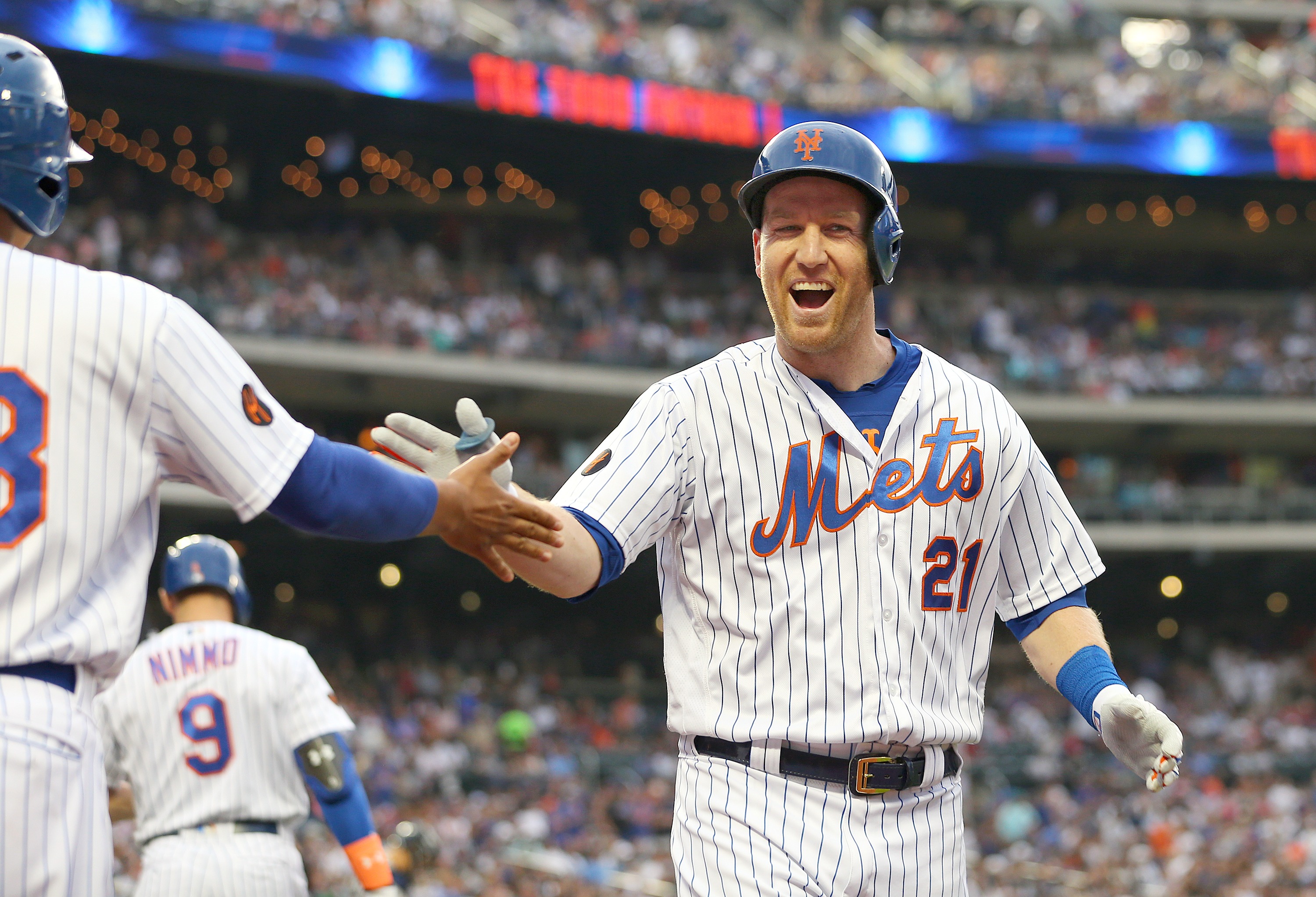 Todd Frazier is no stranger to moments that seem so perfect that they must be scripted. In 1998, Frazier led Toms River to a Little League World Series title and was rewarded with a trip to Yankee Stadium to stand next to his idol, Derek Jeter, during the National Anthem. Fast forward 16 years later and Frazier (by then, a middle of the lineup force for the Reds) earned a chance to play against Jeter in the MLB All-Star Game — Jeter's last and Frazier's first. Cut to 2017 and Frazier was playing for the Yankees after a mid-season trade from the White Sox.
Frazier wasn't on the Mets last September when Major League Baseball announced that the team would take on the Phillies in the second annual Little League Classic, but is anyone really surprised that it worked out that way, giving Frazier a chance to return to Williamsport as a conquering hero twenty years later?
In celebration of Frazier's return to Williamsport and this latest seemingly scripted moment, he has teamed up with Canon to run a pop-up clinic in New York's Central Park on Tuesday July 10. We spoke with Frazier about that, whether his experience working with kids has informed what he wants his post-baseball career to be, what it's like to gut through a tough season (Frazier hit the DL on Monday), whether baseball owes its minor leaguers a better payday, and which baseball movie gets it right.
From the outside looking in, sometimes it feels like baseball is struggling to get kids interested in the sport. Maybe there aren't as many household names as there were back in the day when we were growing up. The Derek Jeter's of the world and everything. Does that feel legitimate to you? Or do you feel like that's overstated?
Todd Frazier: Yeah, I think they're doing just fine. I'll be honest with you, household names like Mike Trout, Bryce Harper, Manny Machado, just to name a couple guys. Kids can relate to those guys.
I think baseball is doing just fine, there's a lot of good things going on. There's the trade deadline coming up, which people love and enjoy seeing new guys coming to their new teams. I think baseball has been pretty exciting.
People talk about different things about the game, what needs to be changed, and this and that, but I think it's just as fine as it's always has been, to be honest with you.
With the Little League World Series, obviously, that's prime time and a lot of spotlight for a kid when they're in that situation. When does baseball stop feeling like it's just a fun thing you're doing? When does it switch to "Hey, this could be a real thing. Could I maybe work my way towards this being like a job or a career?"
I think when you get your first letter from a Major League Team. I got my first letter when I was in seventh grade if you can believe that.
Wow.
It was the Toronto Blue Jays. I forget what the scout's name was, he actually handed it to me. He was watching my brother play because they wanted to draft him. They knew about me, and he said "Just in case, fill this out for me and send it in." It was pretty cool, I felt like a rock star. Probably the first time was probably after my sophomore year in high school when the letters from colleges started coming through.
It was a lot of them. You're kind of like, "Oh, I've got a feeling here, this might be it. Let's keep having fun playing this awesome game of baseball," and that's the way we went.
Does that change the work ethic? Does that change the way you approach the game at that point?
No, not at all. If you played the game the right way your whole life, there's not really much you need to change.
For me, I've always played the game the right way. I've hustled and tried to help my teammates out as much as possible. That's where the focus is, and then like my dad always told me, if you play the team game, all the individual stuff will take care of itself. The team always comes before yourself.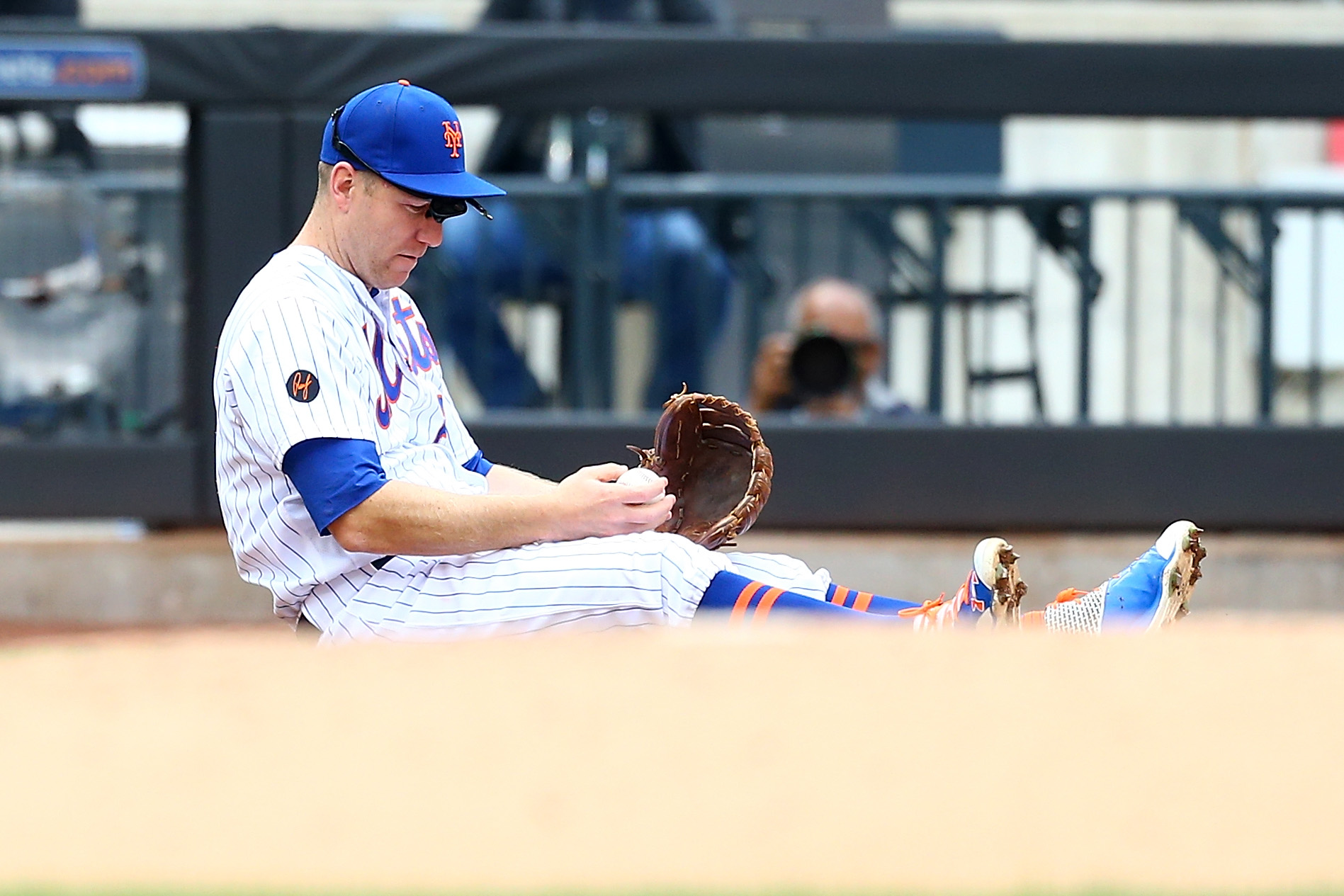 What's something that was kind of a big shock for you when you moved to the majors from the minor leagues, and from obviously the amateur ranks? Was it a big culture shock for you?
Yeah, the minor leagues are a grind, man. The minor leagues are different. I went from one year playing in front of fifteen thousand people. Got moved up and played in front of fifteen. That's no joke, it's crazy. Then all of a sudden you make it to the major leagues, the playing is better, the mood is better. It makes all that experience and that grind that much better. That much more worth it.
There's a conversation happening about minor league baseball and that lifestyle. Where do you stand as far as what those guys are being paid and how those guys are being treated? Do they need to have better facilities? Do they need to get better pay? You say it's a grind, obviously, it's a tough life.
Yeah, I do. It's tough, sometimes. I think these guys worked their butt off to get to where they need to be. We've all been through it. I haven't been back in the minor leagues, actually, I have. I rehabbed a little bit.
I think there's always room for improvement anywhere, but these minor league guys go through a lot and a lot of people go "Oh, you're playing baseball, you make all this money." They really don't make that much money until they get up there. I think the focus should be on the players and hopefully, we'll start seeing them more.
To jump back to the first question about the health of the game and getting young people involved. I think that's also part of it once you start evaluating what your career options are and you play basketball or football, as well, and a lot of kids do. Thinking about the career path of baseball: six years, seven years in the minor leagues, riding buses, making really low wages. Compare that to jumping right to the NBA after a year in college, and that can be a real problem for baseball, I think. Would you agree with that?
That's a good question. I've seen a couple of guys make it to the major leagues right from getting drafted. I know Mike Leake was one. I played with him.
I don't mean to go off topic, but I think kids need to play more sports. Growing up, I was a guy who was playing football and basketball too. I know a lot of guys that play in better weather, play all year round, you see a lot more injuries.
I think the development from the minor leagues to the major leagues is vital. I know NBA has a G League. Football, you go right into it. There are some big dogs out there, man. They're all different sports, and I think they're all unique in their own way.
I love every single sport. When it comes to basketball, baseball, football, that's something for them to think about. But for us, I think the minor leagues is definitely needed, and that big league level is a huge step, and only the strong survive out there.
For sure, but it feels like if they paid minor leaguer's more kids might decide on baseball instead of going into football or basketball.
I think the draft helps out now because you see guys making a lot more money during the draft.
That's a good point.
The Player's Union has helped out there with the compensation, or the slop money they're supposed to make. [That] they deserve. I think on the back end, making that much money makes it an easier decision to play the game of baseball for sure.
You've been injured at times this year. The team's record isn't where you guys thought you would be after a good start. How do you stay upbeat through that?
Trying to joke around and have fun. Do a lot of games, something. It's crazy, I've been a part of it a bunch of times and there's not really one thing. It could be a hit during the season, or a nice play or somebody does something that can kickstart this game around — a brawl.
It sounds terrible, but yesterday, or two days ago we didn't really fight, but an argument can make the blood get going a little bit, get everybody back fired up, and next thing you know, we won the game. I'm not saying that's why we won, but that's part of the game that can help you.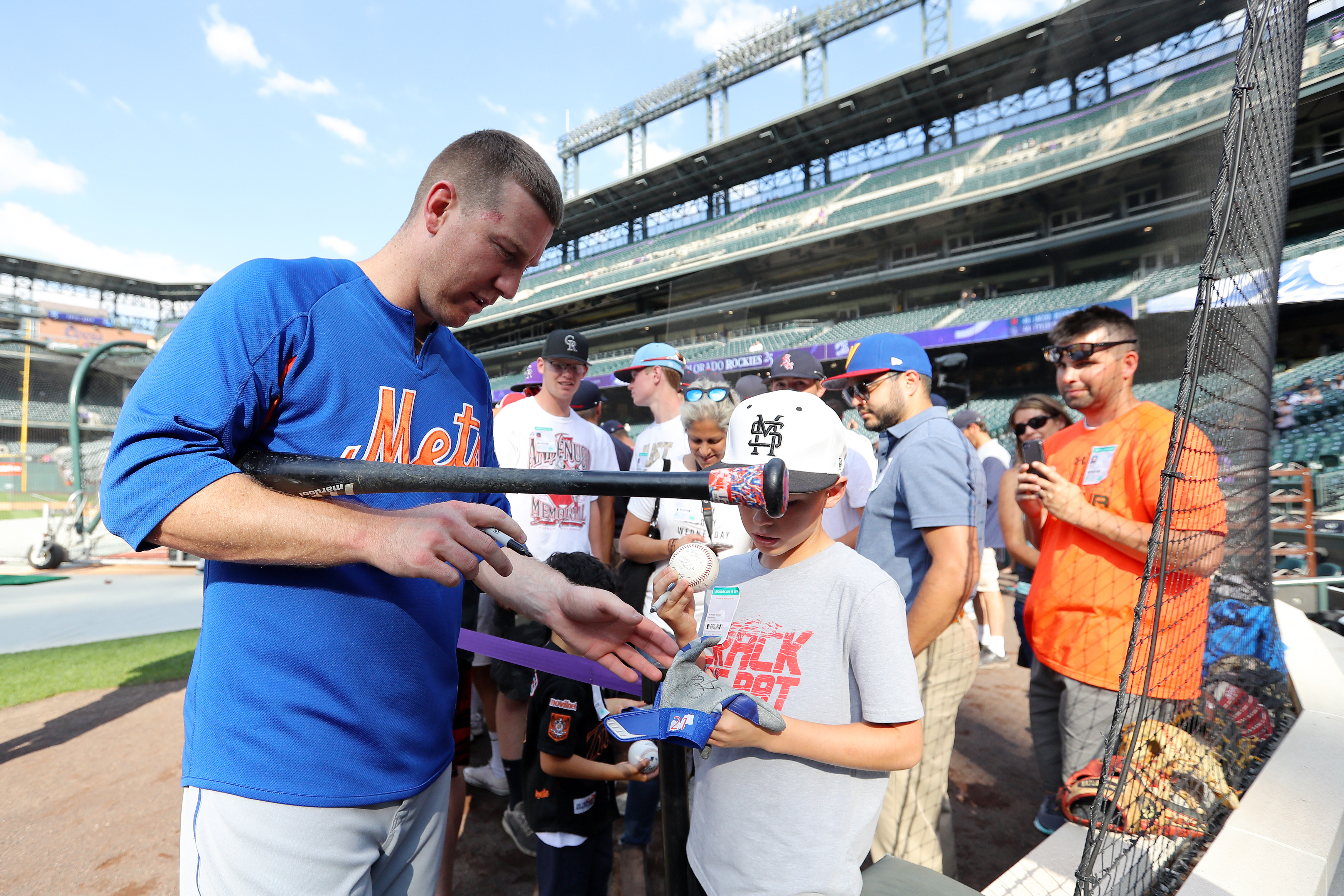 When you're doing a clinic like you're doing with the Little League World Series coming up and you're working with kids, does that feel like something you want to put more time into when you're done with the game? Coach kids at the high school level or college level?
Without a doubt. I've always wanted to be a high school coach when I'm done playing. Maybe that'll work out, maybe it won't, but to give back to the kids I've teamed up with Canon here, and they've been with Little League World Series for about five years now. We're going to run a camp, we're inviting Greenwich Little League team, and the Toms River Little League team to a facility. There's going to be food, and crafts, baseball activities. It's gonna be a lot of fun.
I've done this a bunch of times, but with Canon here it's going to be that much more special. Getting back to the Little League World Series, my 20th year anniversary, it's going to bring back the memories again. That's what Canon is about, making long-lasting memories, and making the experience that much more important.
What are some of the questions these kids are asking you about when you go to these clinics?
Oh man, they're unbelievable. Sometimes they're worse than the media. Man, it's funny. They ask who your favorite team was growing up. Being from the area, you don't want to ruffle too many feathers.
Do you like the Yankees or Mets better? When are you going to hit your next home run? When are you going to get your average up? Silly stuff like that you can always laugh about. Then I'll have some good questions. I had a six-year-old ask me what my experience was like in the Little League World Series. It all comes full circle. It's a lot of fun.