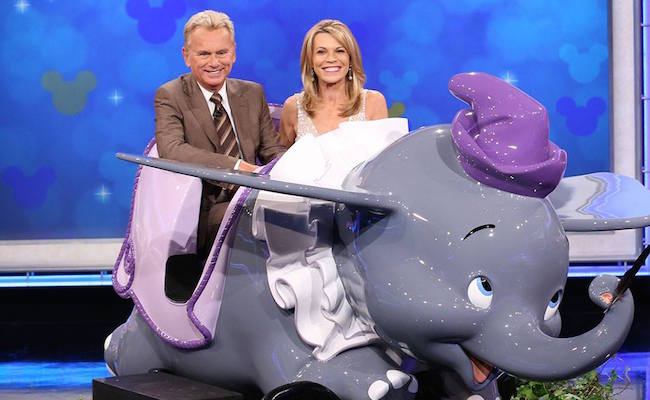 Wheel of Fortune has been on the air for more than 30 years now, which is enough time to have some truly strange moments in syndication. But it's also had a long list of odd, extravagant, or downright exciting prizes. The latest example of this is a prize is a house.
It's not just any house, though. How dare you? This is Wheel of Fortune! And the house is worth more than $350,000. Pretty good, right? But did we mention the house is famous? Yes, extremely famous, in fact. So famous it's probably mentioned in your drunk, sunburned cousin's favorite song.
The Hollywood Reporter wrote on Monday night that Wheel's next big prize is a house in one of Jimmy Buffet's Margaritaville housing complexes. But what's more, the giveaway will be for viewers, not contestants on the show. While those competing by solving word puzzles on stage compete for vacations to Margaritaville resorts and locations like the Great Smoky Mountains, viewers at home will randomly get a chance to win a $350,000 home in a Margaritaville community in either Daytona Beach, Florida, or Hilton Head, South Carolina.

All you gotta do is watch until the end and enter the final puzzle answer online to get the booze-soaked, salt-rimmed home of your hangover nightmares.
The "Home Sweet Home" episodes will run from Oct. 29-Nov. 2, culminating in the residential giveaway, made possible by a partnership between America's Game, Minto Communities and Margaritaville holdings. To enter the sweepstakes, fans must tune into the "Home Sweet Home" programming, record the bonus round puzzle solution and submit the answer to the show's website. Though an extra entry will be granted to each Wheel Watchers Club member, the winner will be selected at random.
"After 35 seasons, it's not an easy feat to do something for the first time, but thanks to Latitude Margaritaville, we're doing just that by giving away a house," Wheel of Fortune executive producer Harry Friedman told THR. "Our viewers welcome us into their homes each night, so we're returning the favor by welcoming one of them into a new home of their own."
The beachside home will be the grand prize, while 20 others will get $500 Margaritaville gift cards that can be used in your favorite megamall's parking lot or online. And you might be wondering if there really are Margaritaville retirement communites, plural, and the answer is yes that is absolutely what this is.
Buffett's Latitude Margaritaville is a community for persons aged 55 and older who wish to grow into a laidback Florida lifestyle. The establishment includes single-family and villa homes, neighborhoods, golf-cart accessible streets, a town square set up for live music and dancing, a pool with beach entry, cabanas, tiki huts, a poolside bar, tennis, pickleball and bocce ball courts, a fitness center with aerobics studio, an indoor lap pool, spa, fitness classes and wellness programs, a pet spa and a dog park.
Your next question might be if this prize is only limited to people 55 and older. That answer, sadly, is also yes. While that does encapsulate a large portion of the population watching the Wheel, the show does have a backup plan if a youngin' somehow comes down with the puzzle skills to win the prize. THR reported that a winner under 55 will get a "townhome" in a community in Davenport, Florida, or just $150,000 in cash. Given the inevitable housing crisis we're hurtling toward, the latter might be the best deal on the show. But who cares about the future, baby. Fire up the blender and let's get weird.