The 2018 World Cup is just around the corner, as Russia and Saudi Arabia will kick things off on June 14. From there, sports fans will get to spend the next month watching the World Cup, getting captivated by the squads that make runs throughout the tournament and the players that become immortalized for their performances, all the way up through the final on July 15.
It's sure to be a fantastic tournament, one with enough subplots to satiate soccer fans as they wait to do this all over again in four years. But before things kick off, we wanted to take a look at the teams that oddsmakers are favoring during the lead up to the festivities.
Below are the five teams with the best odds, according to Sky Bet, of achieving soccer's ultimate glory. Uruguay (25/1), Portugal (25/1), England (16/1), and Belgium (10/1) all barely missed making this list, while North America's best hopes at seeing a national team take home its first World Cup is Mexico at 100/1. Making that bet would be a great way to lose money, so if you're looking for a smarter wager, we suggest going with one of these countries.
Argentina (8/1)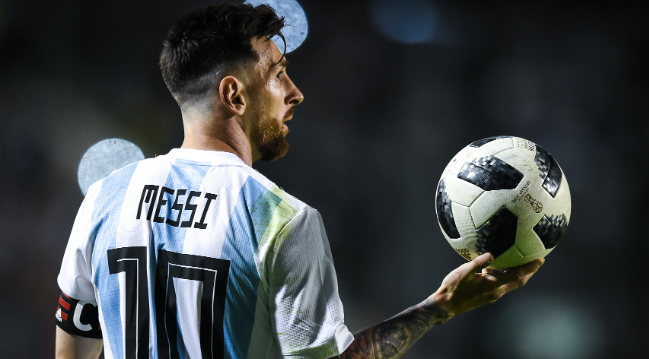 The runners up for the 2014 World Cup kick off this list, as Argentina possesses four attacking players who could nearly carry them to glory this summer. Having any of Sergio Aguero, Paulo Dybala, or Gonzalo Higuain would mortify opponents, but possessing all three is an untold luxury.
Of course, the most dangerous piece of their attacking third happens to be their captain and the best player in the world: Lionel Messi. No player enters this World Cup with as much pressure on them as the Barcelona talisman, as winning the World Cup is the one honor that has evaded Messi throughout his career, one in which he has a case for being the best footballer ever. If he can win in Russia, it almost seals his case. If he cannot, the debate will continue to rage on, which is awful, because debates about the greatest athlete in a sport are generally awful.
Winning the World Cup would be extra special this year, as there are serious questions about Argentina behind its arsenal of attackers. Your guess is as good as mine about who will start in net, Nicolas Otamendi might be the only sure thing in their defense, and while there are some talented players in the midfield, it might not be enough. But still, with all their attacking talent, Argentina has a chance.

France (6/1)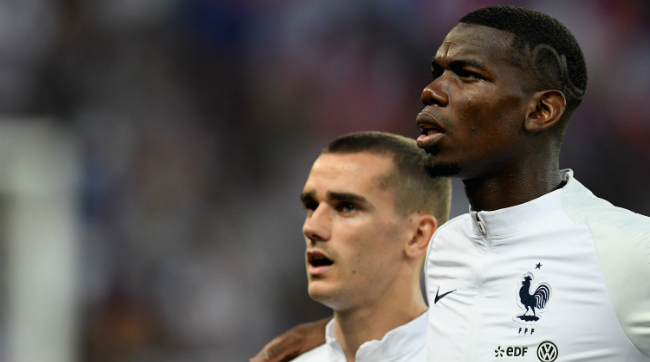 My personal pick to win it all is France, as this team is absolutely loaded. If they collectively play up to their ability, France is going to have something to say before the end of the tournament.
A potential midfield trio of N'Golo Kante-Blaise Matuidi-Paul Pogba is hilariously destructive while using Ousmane Dembele-Antoine Griezmann-Kylian Mbappe would give France a lethal attacking trio. That option still exists even if Griezmann is moved out wide for, say, Olivier Giroud. They need to figure out who starts in central defense among the Raphael Varane/Samuel Umtiti/Adil Rami trio, and finding two fullbacks might be difficult (unless Benjamin Mendy, who tore his ACL in September but returned in April, can lock down the left side), but at the very least, Hugo Lloris is among the best shot stoppers on earth.
The worry is this is the first major tournament since France choked away Euro 2016 in the final against a Portugal side that played most of the match without Ronaldo, who picked up a first-half injury. To add insult to injury, that match took place in Paris. Perhaps this time around will be different, though, and instead of falling just short, France will walk off the pitch after experiencing the ultimate triumph.
Spain (11/2)
Perhaps the biggest surprise of the 2014 World Cup was that Spain, the defending champions, failed to make it out of group play. It was a sight to behold, as La Roja lost to the Netherland and Chile in their first two group play matches by a combined score of 7-1.
This time around, it's safe to assume nothing like that happens, as Spain is loaded. Their midfield talent might be unmatched in this tournament, as any combination of Sergio Busquets/Saul/Koke and Andres Iniesta/Thiago/Marco Asensio/David Silva/Isco is deadly, even if some of the latter five players are deployed as wingers. Their defense — likely Jordi Alba-Sergio Ramos-Gerard Pique-Dani Carvajal left-to-right (assuming Carvajal is healthy) — is stout, especially in front of the spectacular David de Gea in net. With Diego Costa's dangerous nose for goal up top, it's safe to bet that Spain's finish will be closer to their 2010 triumph than their 2014 failure.

Germany (5/1)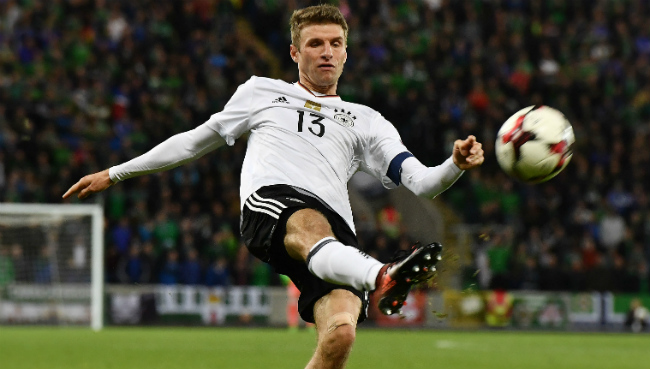 While I'm picking France, the safest pick might be Germany, as Die Mannschaft still possess the talent to steamroll the competition. They're a simple team to discuss: Manuel Neuer is the best goalkeeper in the world, the stout defense led by Mats Hummels and Jerome Boateng is incredibly difficult to beat, all of their midfield players range from "young and oozing potential" to "world class," and their attacking players — namely Thomas Muller, save for the young and incredibly talented Timo Werner — have performed at the highest levels for years. Easy enough, right?
The big concern might be whether Neuer is able to be the best goalkeeper in the world in this tournament as he suffered a broken foot in September and suited up for the first time since then during a friendly between Germany and Austria over the weekend. But the thing is if he can't go, Germany has Marc-Andre ted Stegen, Barcelona's indomitable goalkeeper, waiting in the wings. Germany is very good. Have I mentioned Germany is very good? Because Germany is very good.
Brazil (9/2)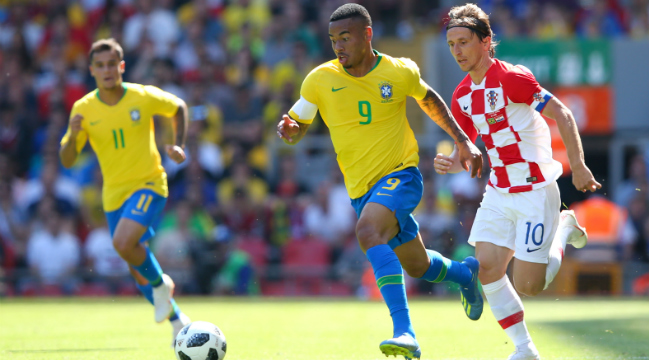 The odds-on favorites right now are the Brazilians, which isn't a major surprise, because the amount of talent Brazil possesses is breathtaking. They have some questions on defense, but if their friendly against Croatia from over the weekend was any indication, we should expect to see Marcelo and Danilo flanking Thiago Silva and Miranda (although Miranda was subbed off for Marquinhos in the second half).
Still, talented Roma keeper Alisson will almost certainly start in goal, while the midfield boasts plenty of talent. Casemiro and Fernandinho are both steady hands as defensive midfielders, freeing up whomever plays with them in that part of the pitch (Paulinho started against Brazil, but perhaps Willian will get the nod going forward) to join the attack.
Whether it's Coutinho, Gabriel Jesus, Roberto Firmino, Douglas Costa, or Taison, the final third is going to be Brazil's biggest strength. This is especially true if (and when) they get a healthy Neymar fully back into the fold, as the world's most expensive player is capable of carrying Brazil to World Cup glory. The good news is that he scored a goal as a substitute against Croatia, which is a strong signal that Brazil, as the betting odds indicate, might be the best team in Russia this summer.