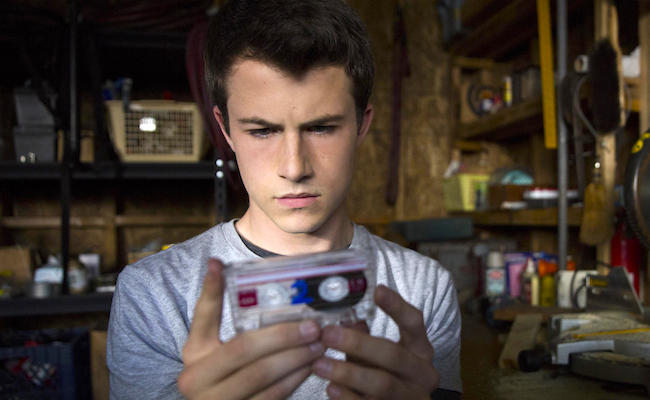 Netflix's teen drama 13 Reasons Why sparked immediate controversy in its debut season courtesy of the teen suicide at the core of the story. The streaming service added additional trigger warnings in response to concerns about the content of the adapted Jay Asher YA novel, but now Netflix is including something more akin to regular broadcast television to accompany the program's second season: A de facto public service announcement.
Resembling something not too far removed from what one might see in "A Very Special Episode" of an 80s or 90s TV offering, the new season of 13 Reasons Why includes a special video with cast members Dylan Minnette, Katherine Langford, Justin Prentice and Alisha Boe addressing the viewer out of character. In 2017, the program faced criticism with its depiction of sensitive issues, with some families blaming the series for the suicides of their daughters.
"If you're struggling with these issues yourself, this series may not be right for you, or you may want to watch it with a trusted adult," offers Boe in the minute-long clip.
According to Netflix, the reason for this particular approach comes from the results of research where "two-thirds of parents in [Netflix's] study asked to have the cast come out of character to discuss how to get support." Netflix has also stated they will be adding a "custom intro" at the start of each season continuing to use the cast addressing the audience out of character.
Naturally, subjects like teen suicide, rape and other non G-rated issues are going to ignite controversy for a youth-oriented program. The acknowledgment of the subjects addressed on 13 Reasons Why and trigger warning attached signal an attempt to be cognizant of the viewers watching and create a dialogue surrounding the issues explored at Liberty High. Netflix has also created a resource database for teens seeking help and provides a discussion guide to accompany the series.