All That hit the Nickelodeon airwaves in 1994, which, if you want to do the math, means that All That is legally old enough to walk into a bar and order a drink. Born from Nickelodeon's desire to test out a sketch comedy show for younger viewers in the vein of SNL, All That is quintessential '90s TV and experienced its "Golden Era" from 1994-2000 with actors like Kenan Thompson and Kel Mitchell leading the cast.
All That was rebooted in 2002, but it lacked the diversity and creativity that propelled the show previously. That's right; the original All That came with more diversity than most shows of its time, directed at children or otherwise. So, ignoring the post-2000 run of All That, let's check out where the Golden Era actors ended up.
Angelique Bates
Bates was an original cast member, joining in 1994. She was the first black female cast member on All That, paving the way for other cast members and inspiring her fellow black female comedians.
She left following the All That move to Hollywood, making her the first member to leave the cast. Since exiting the show, she has guest-starred in shows like Strong Medicine and Boston Public. Also, she's the Bub Bubs Singer from Tim and Eric Awesome Show, Great Job! and maintains an awesome Youtube channel. She has a single, "Can't Fade Me Now," available on iTunes.
Amanda Bynes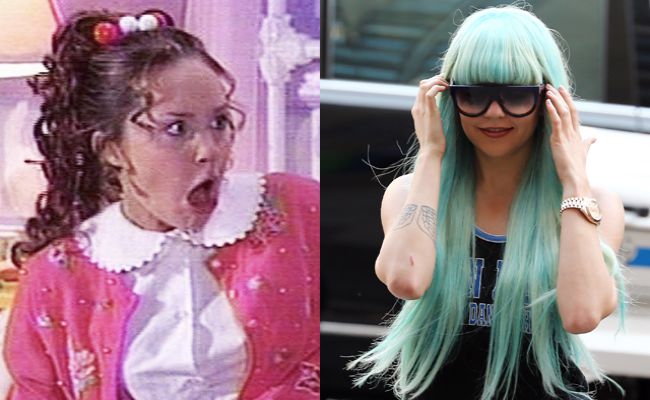 Bynes has been on a very slippery slope in the past few years. She had a hilarious film career up until around 2010, starring in She's the Man (2006), What a Girl Wants (2003), and Sydney White (2007). Apparently, Sydney White came out eight years ago.
She posed for Maxim magazine in 2010, and after her spread, Bynes said she would retire from acting.
Unfortunately, she's run into quite a bit of legal trouble since then, and managed to stir a whole lot of problems on Twitter in 2013.
Lori Beth Denberg
Denberg has kept fairly quiet since her time on All That ended. In the '90s, in addition to All That, she was a regular on comedy classic Figure it Out from 1997-1998. In the early 2000s, she played Lydia on the Steve Harvey Show.