(WARNING: Spoilers for this week's Bel-Air episode will be found below.)
Season two of Bel-Air with Will resting his head outside of the massive Bel-Air mansion that he called home for nearly all of last season. However, at the end of season one, Will made the brave decision to leave the house to go and live elsewhere after he learned that his estranged father was around more than Phil, Vivian, and his mother made it out to be. Feeling betrayed by the most important adults in his life, Will felt that it was best to exit the house, find his independence, and support himself elsewhere. Luckily for Will's loved ones, his absence from the Bel Air mansion did not last too long.
For the first episode of season two of Bel-Air, titled "A Fresh Start," we catch up with Will who has spent the past couple of weeks crashing at Jazz's house. During this time, Will has been playing pickup basketball games to make some money for himself. Through this, Will hops to meet a well-known basketball scout that will help him prepare his game for the collegiate level. While Will is okay with living outside the Bel Air mansion, a huge party for Ashley's 13th birthday forces him to reconnect with his family and reminds him of the love that they have for him. Take that, and a long overdue apology from Phil, and it was enough to bring Will back home. Elsewhere, Will shines at an outdoor basketball court, Vivian's new role doesn't get off to a smooth start, and Jazz and Hilary find love while Will and Lisa put theirs on ice.
Here are some of the biggest takeaways that we have after season two's first episode, "A Fresh Start":
Check out the list of music from Bel-Air season 2, episode 1 here.
Pride Is The Devil
This well-known saying is applicable to two people in the first episode of Bel-Air season two. The most obvious choice is Phil who struggled to set his pride aside and apologize to Will for going out of his way to keep his father out of his life. Yes, Phil was just trying to protect Will and yes, Phil has seen the worst of Will's father, but there's no excuse for lying to Will who admitted that his father's behavior didn't affect him as he's no more than a "bum" to him. Phil's failure to recognize his fault set him back in his relationship, but thankfully he was able to pull it together. Lastly, we have Hilary who let her pride interrupt her desire to have Jazz are her man. She brushed aside the feelings and nearly risked losing what they had and Ivy was on the prowl for Jazz. Though fear contributes to her situation a bit more, Hilary was also able to set aside these things and be open to her feelings to keep what she and Jazz had intact. All in all, pride can make you lose out on the good things when used incorrectly.
Some Things Are Too Good To Be True
Will is extremely focused on putting himself on the right path to achieve his basketball dreams. So far, he hasn't been able to match his on-court success in Philly to that in Bel Air. His plan is to connect with a basketball scout named Doc to help him get into the right places. Though Will impressed him during a pick-up game, Doc declined to add Will as a client to his team. Later on, Doc makes the sudden decision to bring him onto the team which thoroughly excites Will. However, unbeknownst to Will, we see that Doc's decision is influenced by the Banks' fortune. Doc seemingly wants to cash in on some of the family's money, which makes his intentions with Will all but pure. Things could change, but at the moment, it's a reminder to Will that some things are indeed too good to be true.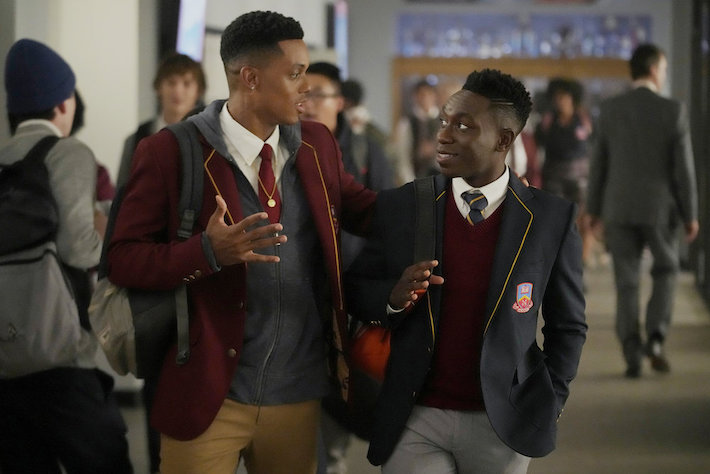 Don't Confuse Stubbornness For Independence
In exiting from the Bel Air mansion, Will returns to hustling on the basketball court which was the root of all his troubles back in Philly. He's set on using the hustle for a more beneficial reason like funding his basketball dreams, but with the dangers that lurk in this area, there's no doubt that Will could find himself in the same, if not worse trouble. After leaving the Banks' home, Will sought to regain control of his life and do things his way. He stressed independence and no longer wanted to lean on someone for help, but the reality is, he's just a high schooler who can use all the love and support he needs. His strive for independence as a teenager is merely his stubbornness taking over the wheel, especially as he's resorted to his old ways. Stubbornness is simply an independent and unforced internal struggle. Though he's returned to the Banks' home, Will's mission to be independent may not be over yet.
What You Allow Is What Will Continue
Will put things on pause with Lisa because he felt like his relationship, much like his time in Bel Air, was built on a lie. Will kept his criminal record, and the legal help that Phil gave him, a secret from friends and Lisa. Just like most secrets, it was eventually brought to light and it caused Lisa to have doubts about their relationship. Will eventually realizes that there's no shame about his past as we all have a mistake or two we'd like to get rid of, but can't. He also realized that he was losing his true self in his new home, which can be credited to the new life he tried to live in Bel Air. After some soul-searching, Will is now ready to be his truest self, and though the decision to reset his world cost him his relationship with Lisa in the meantime, there's a God chance that it'll all be worth it later. It's something that Hilary could learn for herself as her partnership with Ivy at the influencer house is off to a rocky start. It's clear that Ivy doesn't view herself as an equal to Hilary — probably because Ivy funded the purchase of the house — and it's something that's annoying her more and more by the day. If Hilary wants to be a true boss, she'll have to learn to express her thoughts openly and without emotion and any irrational reason. What you allow is what will continue, and the sooner Will and Hilary get that, the better it'll be for them.
You can stream this week's episode of Bel-Air on Peacock here.
New episodes of 'Bel-Air' are available Peacock on Thursdays at 5:01 am EST/ 2:01 am PST.