Last Updated: May 10th
There are a lot of good TV shows on Netflix but what's the best Netflix original series? Depends on who you ask. Fantasy monster hunters, zombified sitcoms, '80s-soaked sci-fi — the streaming platform kind of has it all. So, if you're trying to figure out exactly which original show to watch next but you're struggling to narrow down your queue, here's a great place to start with a look at the 60 best Netflix series right now.
Related: The Best TV Shows On Netflix Right Now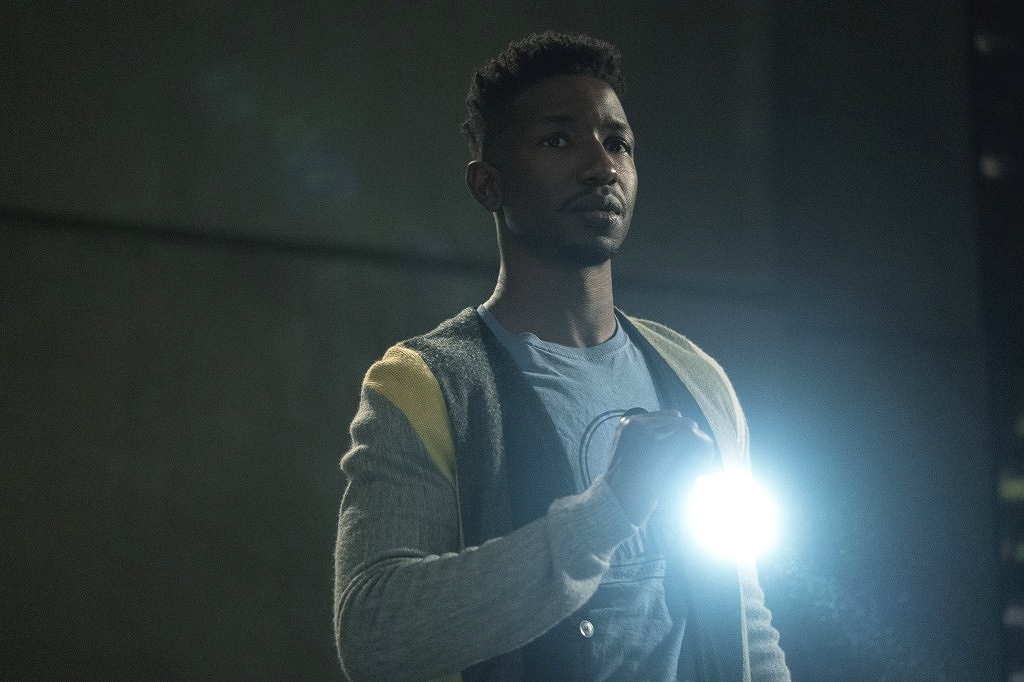 Archive 81
1 season, 8 episodes | IMDb: 7.4/10
Mamoudou Athie plays an archivist trying to solve a decades-old mystery in this creepy horror series based on a podcast of the same name. Athie's Dan is hired to restore some old Hi8 tapes and catalog his findings. The tapes contain the recordings of a grad student in the 1990s who did her dissertation on the residents of an old, possibly haunted building in the city called the Visser. As Dan begins listening to the tapes, he realizes a startling connection to his own traumatic past and gets pulled further down a dark and dangerous path that starts to threaten his sanity … and his life.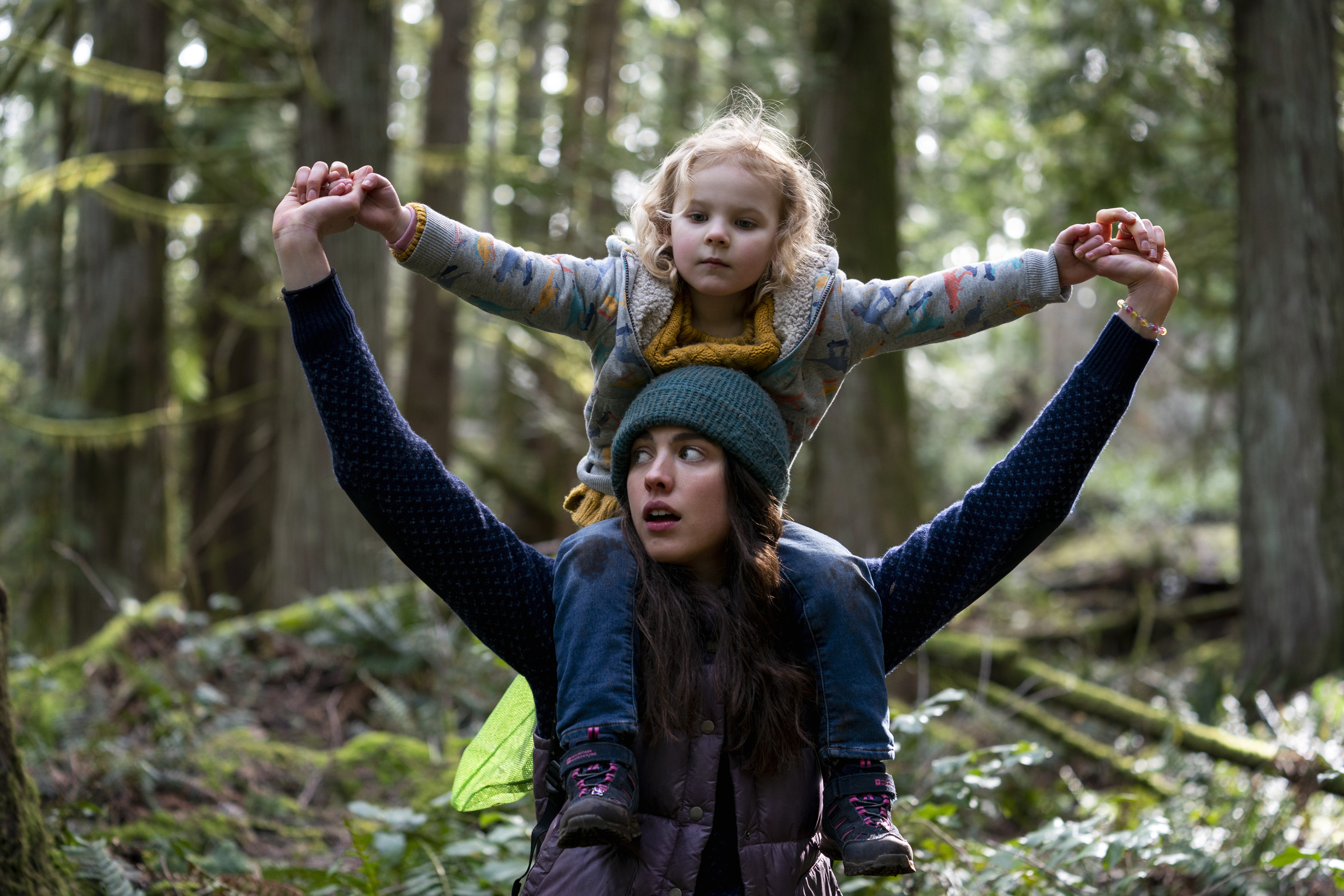 Maid
1 season, 10 episodes | IMDb: 8.4/10
Margaret Qualley gives a career-making performance in this drama series based on a true story. Qualley plays Alex, a young mother who flees an abusive relationship with her boyfriend, Sean (Nick Robinson). The two share a young daughter, who Alex struggles to provide for on her own. Eventually, she's forced to take a job cleaning the homes of elite local families while seeking government assistance, trying to repair her broken relationship with her own mother, and fighting her ex for custody of their child. It's a gut-punching look at how the cycle of poverty is designed to keep women and single mothers shackled to dangerous and unhealthy environments so yes, at times, it's a tough watch. But Qualley is mesmerizing and the story will stick with you.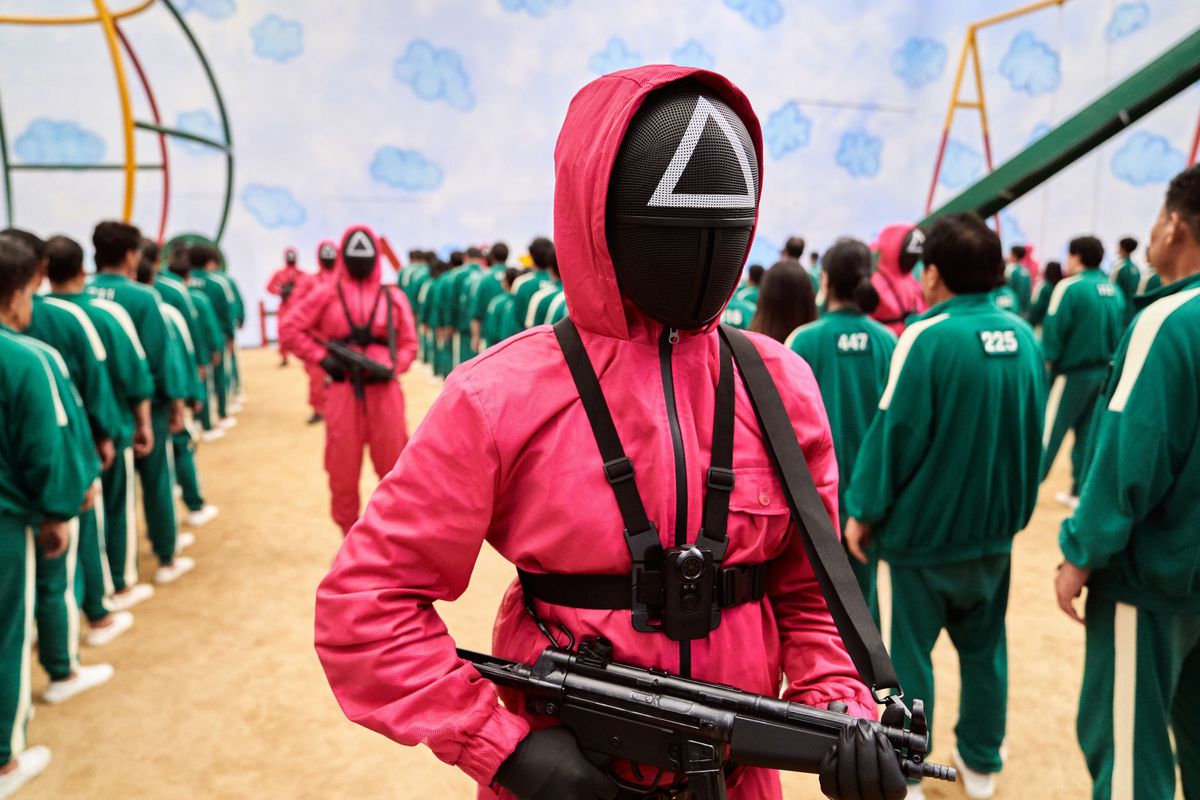 Squid Game
1 season, 9 episodes | IMDb: 8.3/10
This Korean thriller has quickly become one of the streaming platform's best performing series and there's a good reason why. The show's morbidly fascinating premise — hundreds of in-debt players accept a mysterious invitation to play a series of children's games in the hope of winning a huge cash prize — combines the best of horror, drama, and weirdly, game-show competition genres to deliver an addictive format. Each episode sees the number of players dwindle — when you lose these games, you die — adding real stakes for fans but there's an emotional hook as well. None of these people are bad, they're just unlucky in life and drowning in debt. Do they deserve to die for that? Someone sure thinks so.
Bridgerton
2 seasons, 16 episodes | IMDb: 7.4/10
The first creation to come from Netflix's partnership with prolific TV show creator Shonda Rhimes is this Regency Era romance series that flouts tradition and goes all-in on sex, fashion, and instrumental covers of today's biggest pop hits. It's a bit campy, but the talent of its fairly unheard-of cast (especially leads Rege-Jean Page and Phoebe Dynevor) and the refreshing diversity of its characters more than makes up for it. Warning: You will binge this thing in one sitting. Set aside the appropriate amount of time now.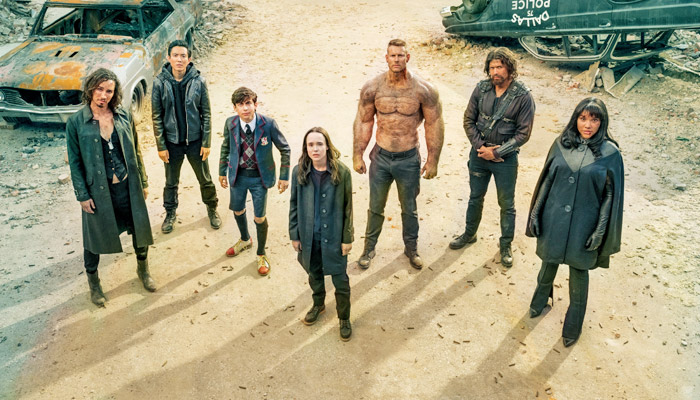 The Umbrella Academy
2 seasons, 20 episodes | IMDb: 8/10
Superhero team-ups are a dime a dozen but the TV adaptation of this award-winning comic series created by Gerard Way — yes, the lead singer of My Chemical Romance — feels wholly unique and thus, totally refreshing. The show follows the story of seven kids, all born on the same day to mothers who didn't even know they were pregnant. They're adopted by a mysterious billionaire and trained to use their supernatural abilities to fight evil in the world, but when they grow up, their dysfunctional upbringing catches up with them, and they're left struggling to live normal lives. In season two, that means time-jumping to the 60s, starting doomsday cults, and seriously f*cking with the assassination of JFK. It's all kinds of weird, which is exactly what the genre needs right now.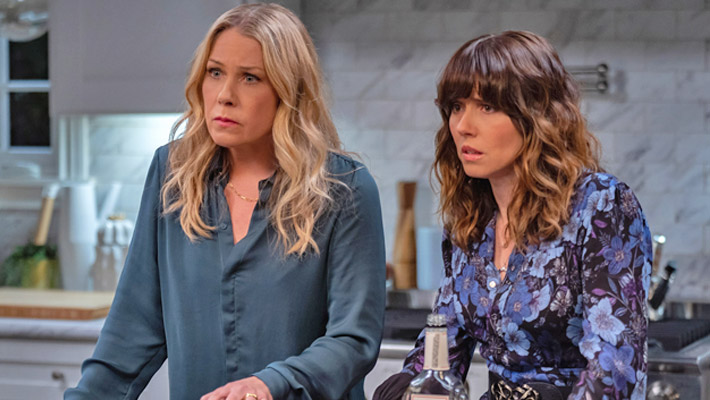 Dead To Me
2 seasons, 20 episodes | IMDb: 8.1/10
Christina Applegate returns to TV with this grief-com about a woman trying to pick up the pieces after her husband is murdered in a horrible hit-and-run accident. Applegate plays the angry, grieving widow with equal parts humor and empathy while Linda Cardellini plays her sunny, optimistic best friend. The two meet in a grief group and navigate the challenges of moving on after loss while also solving a murder mystery. There's no way you'll know what to expect here, which is half the fun of watching and the show dispelled any worries that it couldn't keep up its cliffhanger-heavy intrigue with a second season that saw Applegate and Cardellini involved in a new, just-as-illegal cover-up.
The Witcher
2 seasons, 16 episodes | IMDb: 8.5/10
Henry Cavill leads this fantasy epic based on a best-selling series of books and a popular video game franchise. The expectations are high, but they're more than exceeded by Cavill, who plays a mutated monster hunter named Geralt. Showrunner Lauren Schmidt Hissrich laid out for us the changes she made from page to screen, introducing key characters like the sorceress Yennefer and the destined princess Ciri early on, changes that take this show to the next level. It's a cross between a police procedural and a Lord Of The Rings-style adventure. You'll love it.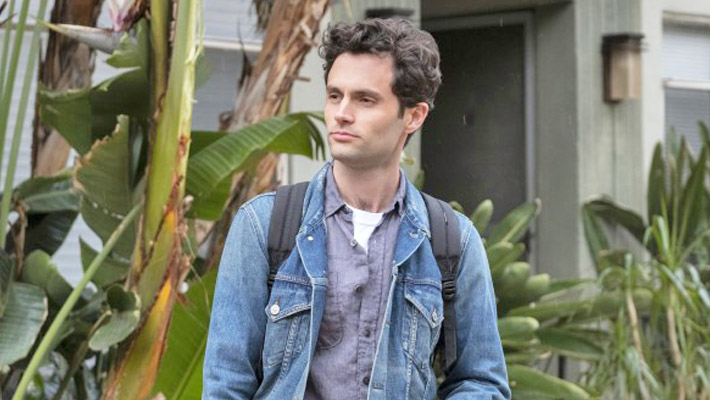 You
3 seasons, 30 episodes | IMDb: 7.9/10
Gossip Girl's Penn Badgley returns as a scumbag we can't help but swoon over in this Lifetime drama that's now been handed off to the streaming platform. Badgley plays Joe Goldberg, a seemingly-sweet guy who works at a bookshop in the city and courts a beautiful blonde named Beck (Elizabeth Lail). Unfortunately, that's where the rom-com portion of this thriller ends. You see, Joe's "courting" includes stalking the object of his affections, breaking into her apartment, holding her boyfriend hostage, and peeping in on her most intimate of moments. And that's only in the first episode. If anything, this show is proof that the modern dating world can be a terrifying hellscape. And in case the show's first season didn't traumatize you enough, Badgley returns to prey on another poor woman aptly named Love (Victoria Pedretti) who might put up more of a fight than his previous victims.
Sex Education
3 seasons, 24 episodes | IMDb: 8.3/10
Following in the footsteps of Nick Kroll's Big Mouth, this British teem comedy is committed to exploring all of the cringe-worthy, taboo topic associated with sex, just not in animated form. The series follows a mother-son duo navigating their way through those uncomfortable "talks." Of course, the mother here happens to be a sex therapist named Dr. Jean Milburn (a terrific Gillian Anderson) and her son Otis (Asa Butterfield) is the kid enduring her overbearing tendencies at home while doling out sex advice of his own in an underground sex therapy ring amongst his friends. Sex is a comedy goldmine, and although the show loves to play up '80s high-school tropes, there's real nuance and thought that goes into how these teens are portrayed and their interactions with sex. Plus, Anderson's comedic timing is spot-on.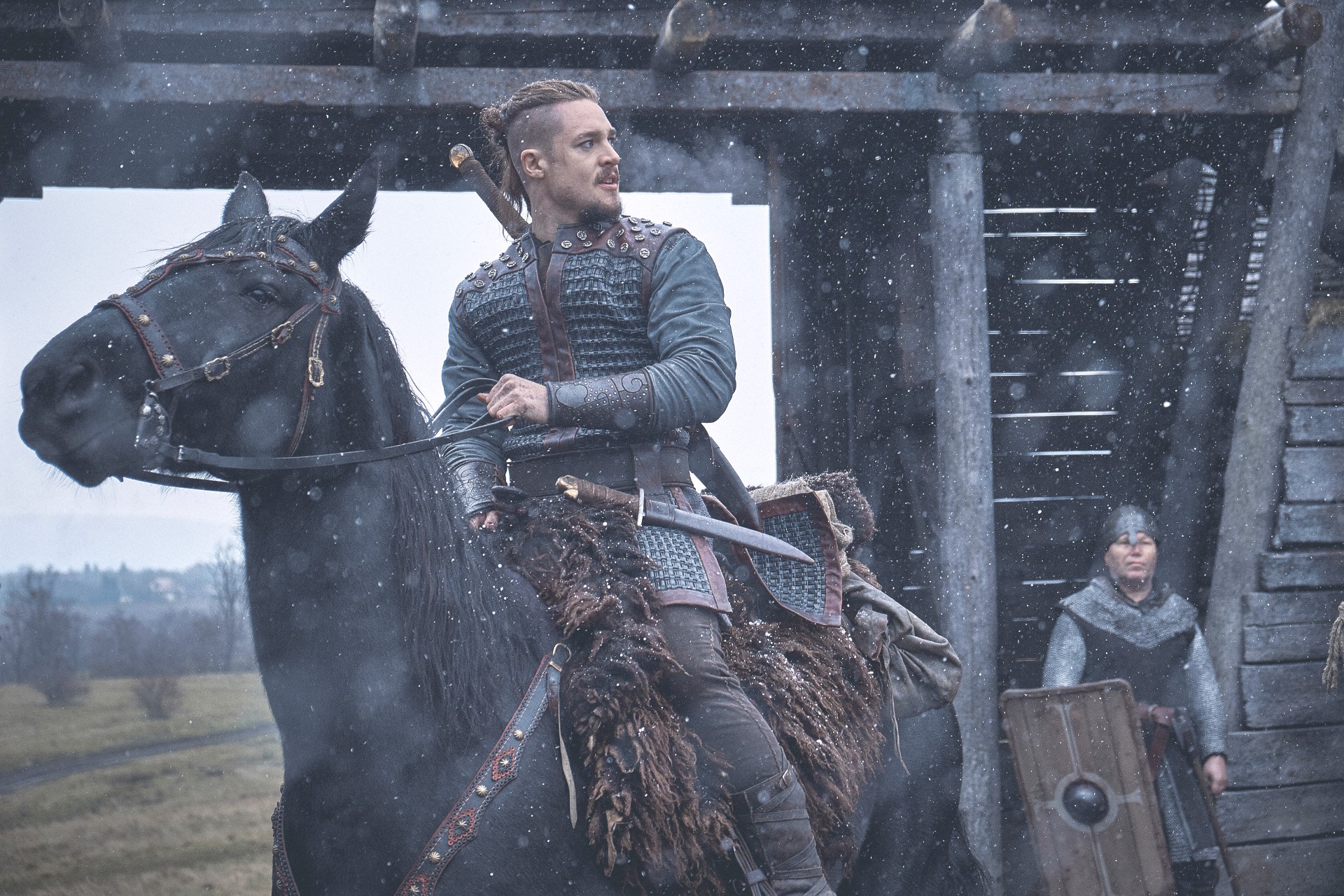 The Last Kingdom
5 seasons, 46 episodes | IMDb: 8.3/10
If Vikings and epic battle and political intrigue are your thing then you'll like this medieval series about a Saxon lord striving to reclaim his birthright as England unites against a Danish invasion. Alexander Dreymon plays Uhtred, a Saxon-born, Viking-raised warrior who finds himself torn between two worlds as he fights to help an English king rule over the continent and wrestles with his true nature. There's a colorful cast of supporting characters (some historical figures you might recognize), but what this show does well is its action, giving fans gritty, realistic warfare that feels just as exciting as any CGI showdown.
BoJack Horseman
6 seasons, 77 episodes | IMDb: 8.6/10
Netflix's best series is also one of its most underrated. Set in a world where anthropomorphic animals and humans live side-by-side, BoJack Horseman is about a horse named Bojack (Arnett), the washed-up star of the 1990s sitcom Horsin' Around. After a decade boozing on his couch and sleeping around, Bojack tries to resurrect his celebrity relevance with decidedly mixed results. His agent and on-again, off-again girlfriend is a Persian cat (Amy Sedaris); his rival (Paul F. Tompkins) is a golden labrador; he's in love with a human woman who works as a ghostwriter (Alison Brie); and he has a layabout roommate (Aaron Paul) with whom Bojack has a co-dependent relationship. On the face of it, it's a zany satire of Hollywood and celebrity culture. What's unexpected, however, is that Bojack Horseman may be television's most honest and thorough examination of depression. The writing is sharp, the jokes are layered, and the situations are hilarious, but there's a melancholy undercurrent to the series. Despite being a horse, Bojack is also one of the most human characters on television. It takes two or three episodes to hook viewers into its world, but once it does, it's an impossible series to stop watching.
Stranger Things
3 seasons, 25 episodes | IMDb: 8.8/10
A throwback and love letter to the early 1980s movies of Steven Spielberg and John Carpenter, the Duffer Brothers Stranger Things feels both familiar and new. The first season is about a boy named Will (think E.T.'s Elliot) who is captured by a The Thing-like creature and trapped in a Poltergeist-like world. His mother (Winona Ryder) recruits the local sheriff to investigate Will's disappearance. Meanwhile, Will's dorky, Goonies-like best friends take to their bikes to do some sleuthing of their own and eventually befriend an alien-like girl with telepathic powers (the E.T. of the series). Season two continued that vibe as the show dove deeper into government conspiracies and alien monsters intent on wreaking havoc on small-town Indiana while the show's latest season let its magnetic young cast grow up a bit, giving them more complicated villains to fight and a Soviet conspiracy to uncover. It's great PG horror/sci-fi, like the blockbusters of the early '80s, and even if you didn't come of age in the era, there's something for everyone to enjoy.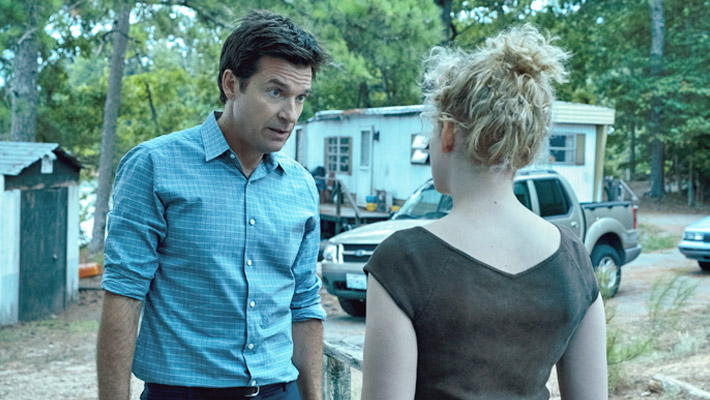 Ozark
4 seasons, 44 episodes | IMDb: 8.3/10
Ozark, from part of the team behind Ben Affleck's The Accountant, is an example of what we call stress-watching television. A combination of Breaking Bad and Bloodline, Ozark sees a money launderer (Jason Bateman) and his wife (Laura Linney) move from Chicago to backwoods Missouri in an effort to clean $8 million in three months, lest their entire family be killed by a Mexican drug cartel. It's not a fun show, and it's barely entertaining, but like Bloodline, it's the kind of series where the viewer is anxious to binge through it just to see if the antagonists will survive and how. It's a seedy, well-written, well-acted series, and Bateman is terrific, but the entire point of Ozark is to put the viewer through the wringer.
When They See Us
1 season, 4 episodes | IMDb: 9/10
Director Ava DuVernay's limited series about the wrongfully accused men in the Central Park Five case is an emotionally heavy reimagining of a truly tragic event in our history. The series sheds light on racial profiling and corruption in the NYPD as a group of young Black men are targeted for a heinous crime and put on trial with little evidence. It's a gripping, heartbreaking retelling, but one that feels sadly relevant.
The Crown
4 seasons, 40 episodes | IMDb: 8.7/10
At once intimate and sweeping, The Crown presents an inside view of the ascension of Queen Elizabeth II, played by Claire Foy, and the first few years of her reign. John Lithgow is featured as the indomitable Winston Churchill, struggling with the ignominy of age at the end of his career. Churchill's support and mentorship of Elizabeth, despite his limitations, creates an important emotional center around which various historical events turn. Elizabeth's relationship with her husband, Prince Phillip (Matt Smith) is also wonderfully explored; his role as consort is one that he by turns delights in and rebels against. And because the show has committed to exploring Elizabeth's length reign, we're treated to different versions of these characters throughout their lives. In season 3, Olivia Colman picks up the crown while Tobias Menzies plays Prince Phillip and Helena Bonham Carter comes on board as Princess Margaret.
GLOW
3 seasons, 30 episodes | IMDb: 8/10
G.L.O.W., from exec producer Jenji Kohan and a couple of her proteges, Liz Flahive and Carly Mensch, is based on the real-life Gorgeous Ladies of Wrestling television series. Set in the 1980s, G.L.O.W. sees a group of failed actresses and assorted misfits shaped into a female wrestling league by a cult-flick screenwriter (Marc Maron) and a trust-fund kid (Chris Lowell). There's nothing particularly original about G.L.O.W., which traffics in a number of tropes and stereotypes, but the characters (led by Alison Brie and Betty Gilpin) are so unbelievably likable that it's almost impossible not to fall in love with these underdog heroes. It's a fast-paced, funny and immensely sweet series that goes down like candy. Season two focuses the spotlight on the supporting cast as the women ready for their television debuts and contend with sexual harassment and misogyny in the workplace and the show's third season felt like it was setting up a satisfying conclusion to the rich story these women share. Unfortunately, it looks like the pandemic has taken that away from us too.