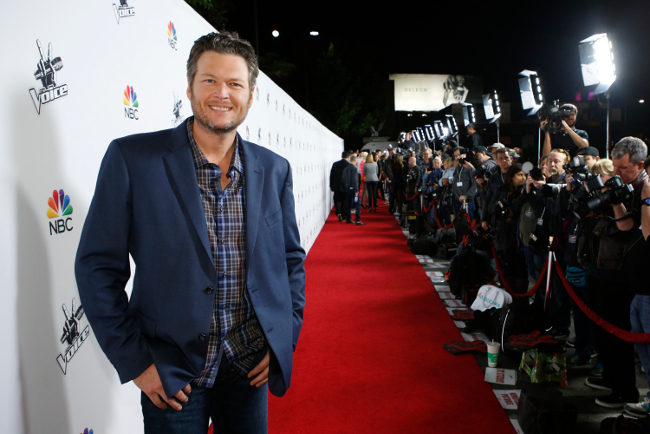 With Kevin Hart set to host Saturday Night Live again when the show returns on Jan. 17 (with musical guest Sia), NBC is pushing some Jack Donaghy-inspired synergy into the following episode. Country star and The Voice judge Blake Shelton is joining the rare breed of SNL hosts that will also handle the show's musical duties, and this obviously makes him the first country music artist to have that honor since Taylor Swift on November 7, 2009. That is, of course, if she was considered a country star back then, but it's hard to keep track.
Prior to Swift, Tim McGraw handled hosting duties on Nov. 22, 2008, but that show's musical duties were handled by Ludacris and T-Pain. Other country stars to have graced the SNL stage include Carrie Underwood, Dolly Parton and Willie Nelson, but none of them were as memorable as Garth Brooks, who hosted on Nov. 13, 1999. Except, Brooks didn't technically handle the musical duties that night, as he instead passed them off to his alter ego, Chris Gaines.
It was… definitely an episode of SNL. Hey, maybe next month they'll top them all by replacing the show's entire cast with BRO country artists. That would be something else.