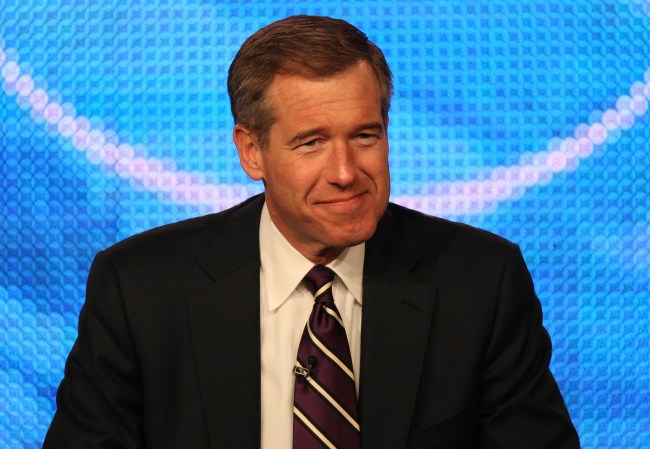 Brian Williams has been in the news a lot over the last few weeks, and not because he's covering a story. Since his public shaming over lying about events that took place during his time in Iraq, many have wondered just what other things he's been doing behind closed doors. Apparently, one of these things involves the newsman working to transition from evening news to late night talk show host.
Before Williams reupped for five years as "Nightly News" anchor, he had asked NBC about replacing Leno, which led only to the low-rated and subsequently canceled "Rock Center." He then futilely pitched CBS CEO Les Moonves about succeeding David Letterman, according to Sherman's sources. (NY Daily News)
The Daily News' statement comes from a lengthier investigative report conducted by New York Magazine, which uncovered things like Williams' reluctance to feature more hard-hitting stories on "Nightly News" because he didn't want things that would be "divisive," and a belief by some execs that Williams had gone "AWOL." Sadly, it seems there's a lot more to the Brian Williams story than many of us realized.