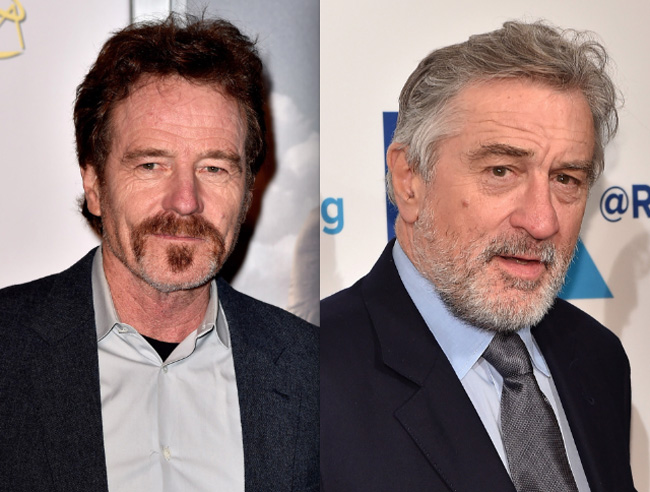 CBS just ordered two new drama pilots with some familiar names attached. The first is Sneaky Pete by Bryan Cranston and David Shore. Here's the synopsis from THR:
It revolves around a thirty-something con man who, after leaving prison, takes cover from his past by assuming the identity of his cellmate. "Sneaky Pete" hides from the mob while working for the cellmate's family bail bond business and takes down criminals worse than himself — discovering a family life he's never had and love with a woman who sees through his nonsense.
The second is an adaptation of James Patterson's novel The Thomas Berryman Number. The pilot is titled For Justice, and Patterson will serve as executive producer alongside Robert De Niro.
For Justice centers on a FBI agent working in the criminal section of Department of Civil Rights — caught between her radical family she was born into and the professional life she's made for herself. (Via)
While the synopsis sounds reminiscent of NBC's short-lived Mob Doctor and ABC's new series Allegiance,  it seems like a perfect procedural fit for CBS. If For Justice gets a series order, it'll be the network's second show inspired by a Patterson novel. In 2014, an adaptation of his novel Zoo was picked up straight to series and will debut later this summer.
(Source: The Hollywood Reporter)