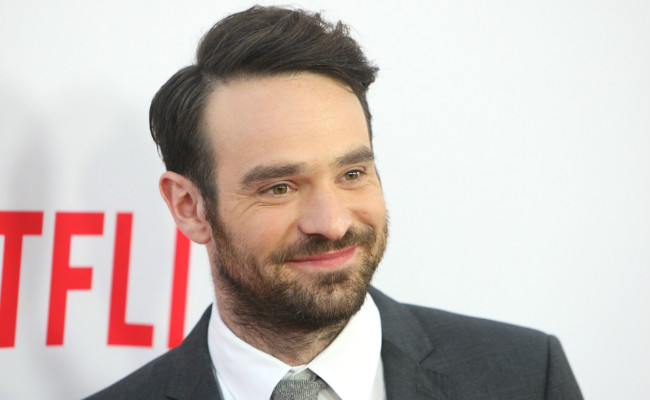 Daredevil has made quite the impact since it premiered back in April on Netflix. Not only is it the highest rated series on the streaming service, the show found itself at the center of the movement to bring accessibility for the blind to Netflix.
On Thursday, Charlie Cox was honored at the American Foundation for the Blind's 19th Annual Helen Keller Achievement Awards for his performance as blind lawyer/superhero Matt Murdock.
Here's a portion of his acceptance speech, courtesy of Variety:
"Since the show has been released, I've had a great number of emails and letters from people in the blind community experiencing degrees of vision loss," Cox said during his acceptance speech. "I had one particular stranger in London who was understandably stressed by her decreased vision." The woman, he said, was more concerned with losing her independence than losing her vision. "I remember thinking that that is actually far away from the truth. Based on the experience that I've had on the show and being so amazed by the amount of tools and the support and education … that is not the case."
Variety also shared an image on Twitter of Cox posing with a noble-looking guide dog at the event's red carpet. Heroes:
Marvel and Netflix are already working at bringing the highly anticipated second season of Daredevil to fruition. Jon Bernthal (The Walking Dead) has just been added to the cast as Frank Castle/The Punisher, and new episodes should be hitting the streaming service sometime in 2016.
(Via Variety)