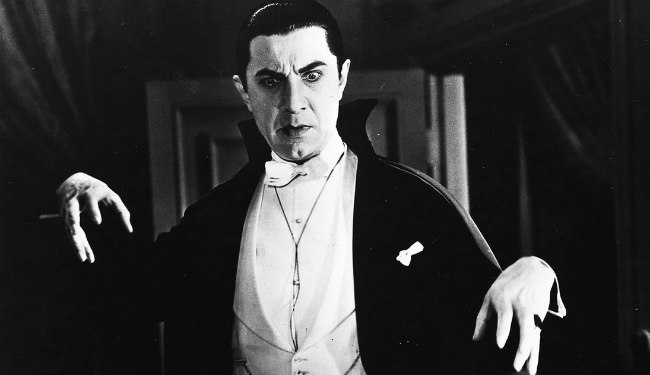 Since his first on-screen depiction in Dracula's Death, there have been dozens, if not hundreds, of Count Draculas to grace the big- and small-screen. The Transylvanian nobleman, who also happens to be a vampire, is one of the most popular characters in pop culture history, appearing in movies without Christopher Lee (most memorably in 1931's Dracula, 1992's Bram Stoker's Dracula, and the current Hotel Transylvania series), movies with Christopher Lee (see: Hammer Film Productions), and, uh, cereal boxes (Count Chocula).
There hasn't been an iconic Dracula on TV, however. The closest attempt was NBC's Dracula series, starring Jonathan Rhys Meyers, but it only lasted a single season. Other than that, though, it's mostly one-off attempts, like the "Buffy vs. Dracula" episode of Buffy the Vampire Slayer or Dr. Acula on Scrubs. Mark Gatiss and Steven Moffat, who breathed new life into Sherlock Holmes with BBC's acclaimed Sherlock, will try to do the same with Bram Stoker's most memorable creation, minus any actual breathing (because, vampires):
The BBC and Netflix are sinking their fangs into Dracula, a major new series adaptation of the classic vampire tale… The BBC has now commissioned three 90-minute installments. Netflix will carry the show in most markets outside the U.K. Dracula marks another collaboration between Moffat and Gatiss after they combined efforts on episodes on Hartswood-produced Sherlock. Set in 1897, the series will revolve around the blood-drinking count from Transylvania who sets his sights on Victorian London.
"There have always been stories about great evil. What's special about Dracula is that Bram Stoker gave evil its own hero," Moffat and Gatiss said to Variety, while Larry Tanz, Netflix's VP of content acquisition, added, "We can't wait to bring Steven Moffat and Mark Gatiss' brilliant storytelling to our members around the world and we are eager to collaborate on yet another series with the BBC." There's no word on casting yet, but Netflix and BBC should find a way to resurrect Leslie Nielsen and let him Dracula again.
(Via Variety)