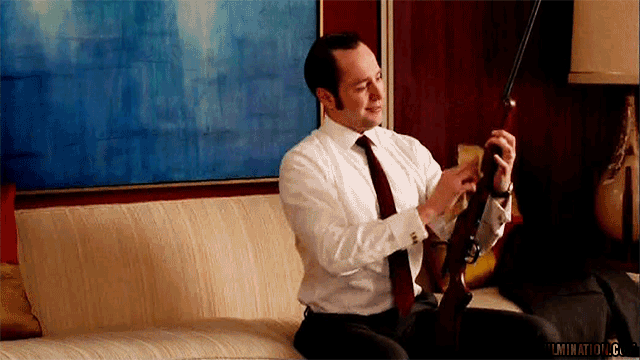 Desperately sad about Mad Men leaving our TVs forever this year? Well, Jon Hamm has an idea that sounds…pretty great, Bob.
Better Call Pete would clearly share a block with Better Call Saul and maybe do a time-traveling crossover episode. This could totally work. Picture it: the continuing adventures of Pete Campbell, his hairline edging back another inch every season, as he navigates life with independent girlfriend Bethany and ex-wife Trudy. Bob Benson is his wacky neighbor. And maybe his baby with Peggy is in there, too, I don't know, I don't have all the answers. Hijinks will definitely ensue. And every episode ends with a good gun cleaning. And a dance party.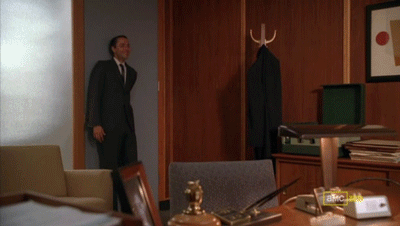 Maybe two dance parties.
Or, maybe Pete is Sharon Tate now that Matthew Weiner has crushed the possibility that Megan is? if Megan isn't? Look, we're just really tied to this whole Sharon Tate thing. And, you guessed it, Charles Manson is now a bear.