Last week, 20th Century Fox announced that they're developing a reboot of The A-Team with Fast & Furious franchise writer-producer Chris Morgan. This was, and is, basically perfect, because zany action series from the '80s and the Fast & Furious movies go together like, uh… well, like fast cars and explosions. No need to get cute there. And now these kinds of reboots appear to officially be a thing, because Furious 7 director James Wan is bringing MacGyver back to television for CBS.
The updated version of MacGyver will be "a reimagining of the television series of the same name, following a 20-something MacGyver as he gets recruited into a clandestine organization where he uses his knack for solving problems in unconventional ways to help prevent disasters from happening," according to the report from Entertainment Weekly, which, yup, sounds like a reboot. Wan has actually been interested in MacGyver for a while now, and was developing a movie version before Furious 7 took over his life. As he told CraveOnline at the time, his idea was to take a brilliant, anti-establishment, young MacGyver, send him to college in Boston, and, well…
"[So] in the context of the story he gets blamed for something that he had designed, something really big that's something everyone wanted, and now someone has weaponized it and everyone's coming after him. He's running for his life and he's trying to clear his name, not quite unlike the structure of Enemy of the State. So imagine Enemy of the State, if Will Smith had the brains of MacGyver."
All that from the guy who gave us Vin Diesel screaming through the air in a multimillion-dollar sports car from one Dubai skyscraper to another while Jason Statham fired a freaking bazooka at him?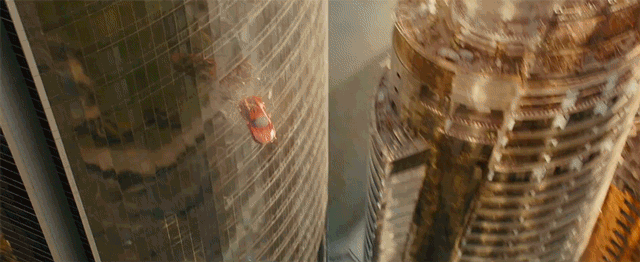 Could work.
(Via EW)