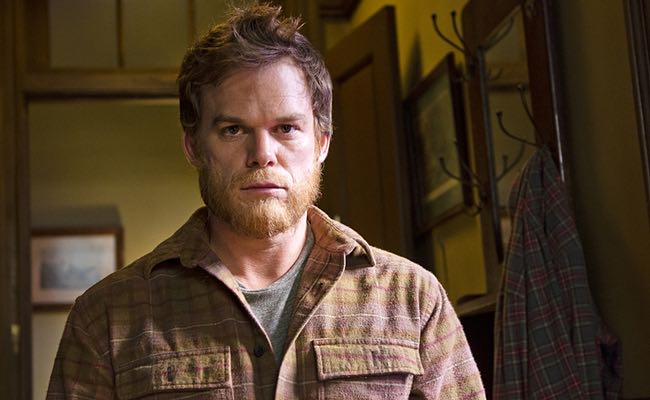 In many ways, Michael C. Hall is living every actor's dream.
He worked almost continuously from 2001, when Six Feet Under premiered, to 2013, when Dexter ended, and the (financial) success of those shows has allowed him to scratch his creative itch in the theater, including roles in Hedwig and the Angry Inch and the David Bowie musical Lazarus. Also, he was in Gamer. That movie is terrible, but there's one good scene involving MCH singing "I've Got You Under My Skin." Anyway, things could have turned out differently for Hall: after five season of Six Feet Under, he wasn't sure if he wanted to sign up for another long-running series. But then Dexter came along.
Hall will probably forever be associated with playing the serial killer (in his obituary, he'll be "Dexter star Michael C. Hall"), but that doesn't bother him. In fact, he's open to the possibility of playing Dexter Morgan again. "Every time I'm asked about [another season of Dexter]. I say, 'Never say never.' The next thing I know there's an announcement on the internet saying, 'He's going to do it again.' The way that show ended gave no sense of closure for people and a lot of questions unanswered," he told the Daily Beast. "He seems to be in this self-imposed exile, he certainly didn't ride off into the sunset. His sister died. It left a gnarly knot in some viewers' stomachs. I stand by how that 8th season ended."
The tragedy of Dexter is that "if he had kept on killing people he'd have been fine, but he gets married, he opens his imagination and heart. He has a real connection to people, and all those people are compromised or destroyed in some way. For it to be all tidied up after that would have not been honest. For him to simulate his own death and extricate himself from the context of his life made sense to me. As far as any more of that happening, it's possible." (Via)
Hall said "different possibilities" have come up about bringing back the Showtime series, but "they haven't felt worth doing. But there's still something potentially there. But there are no immediate plans to do that."
Dexter will live on as a lumberjack for at least another day.
(Via the Daily Beast)