Parks and Recreation is ending tonight, leaving a giant hole in our hearts that all the bacon and eggs in the world cannot fill. Fortunately, the talented cast of Parks and Recreation have starred in a whole lot of other great TV and movies, many of which are on Netflix. Read on for where else you can find your favorite Pawnee residents.
Amy Poehler – Baby Mama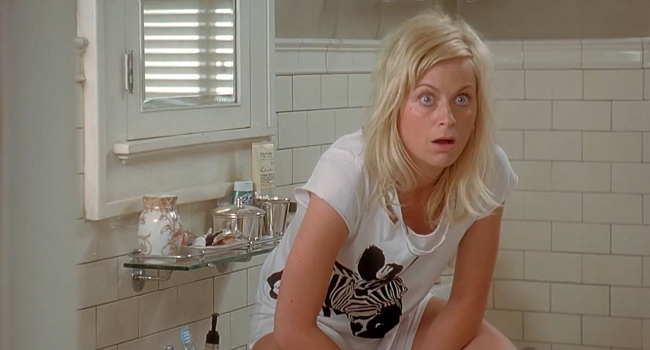 It was a big deal when Amy Poehler headlined Baby Mama with Tina Fey, but this comedy about motherhood and surrogacy hasn't gotten the same love as Mean Girls or their work together on Saturday Night Live. Baby Mama deserves to be re-discovered, if only for Sigourney Weaver as the insanely fertile surrogacy counselor. Also, bonus Parks and Recreation points for Jon Glaser, who plays Councilman Jamm, as the vegan waiter trying to sell Fey on sea kelp pizza.
Nick Offerman – The Kings of Summer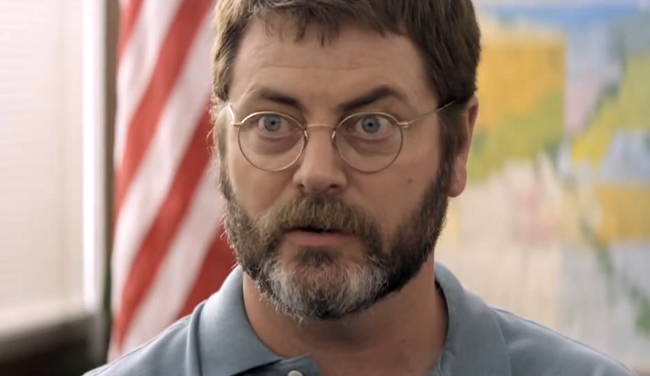 The Kings of Summer gives an idea of what it might be like to have Ron Swanson as a dad. Turns out, it isn't as fun as one would expect. He can be emotionally distant, and he is a pretty ruthless Monopoly player on family game night. Like Ron Swanson, though, he isn't as prickly as he would like people to think, and Offerman's performance is a highlight of the movie.
Jim O'Heir – Life After Beth
Life After Beth was advertised as a wacky zombie romantic comedy, and while there are humorous moments, it is a surprisingly dark movie. Parks and Recreation's Aubrey Plaza plays the title character Beth, but Jim O'Heir's role in Life After Beth provides brief comic levity as the friendly neighborhood mailman with questionable driving skills. Of course, zombies aren't exactly known for their driving skills.
Aubrey Plaza – Safety Not Guaranteed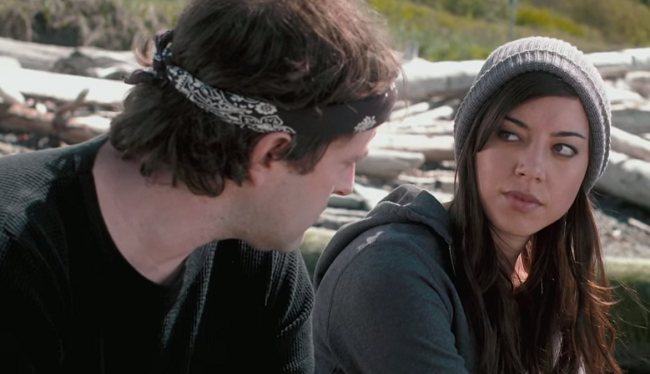 Safety Not Guaranteed is more than Aubrey Plaza's best role, it is one of my favorite movies. It combines science-fiction and human drama in such a unique way, and Plaza's character is so different from April that it really shows her range.
Chris Pratt – 10 Years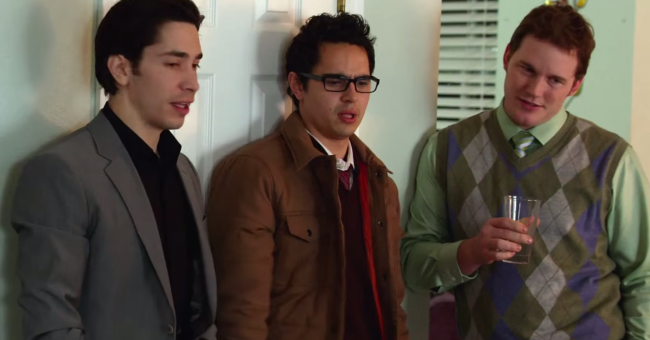 Chris Pratt in 10 Years is the un-Andy Dwyer. This former bully wants to make amends at his 10-year high school reunion, but in his eagerness, he is just as obnoxious and thoughtless as he was in school. Pratt is a stand-out in this ensemble dramedy that also includes Channing Tatum, Oscar Isaac, and Aubrey Plaza (again).
Aziz Ansari – Human Giant
Back before he was Tom Haverford, Aziz Ansari was on the sketch comedy show Human Giant with Rob Huebel and Paul Scheer. The show only lasted two seasons, but most of the sketches are still on YouTube, including one featuring H. Jon Benjamin (Bob's Burgers) and Ansari as a suspiciously large child.
Rashida Jones – Cuban Fury
In Cuban Fury, Nick Frost takes salsa dancing lessons from Ian McShane to win the affections of his new boss, played by Rashida Jones. It's a feel-good comedy about dancing, love, and overcoming nasty bullying, and bonus, it is on Netflix Streaming.
Adam Scott – Party Down
Adam Scott headlined Party Down just before making the move to Parks and Recreation, and fans are still mourning the show's brief two-season run. Season 2 of Party Down also boasts Megan Mullally, another Parks and Recreation cast member and the real-life wife of Nick Offerman.
Rob Lowe – Brothers & Sisters / The West Wing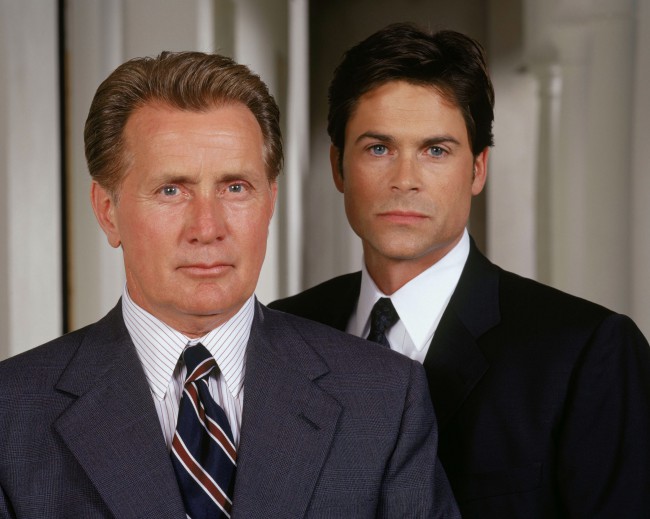 Most of Rob Lowe's best work has been for TV, particularly in large ensemble shows. Even though he didn't join the cast of Parks and Recreation until the end of season 2, he fit into the show seamlessly. He has five seasons of Brothers & Sisters, plus his four seasons on The West Wing, so there is plenty of Rob Lowe for the biggest Chris Traeger fan.
Mo Collins – Pushing Daisies "Bad Habits"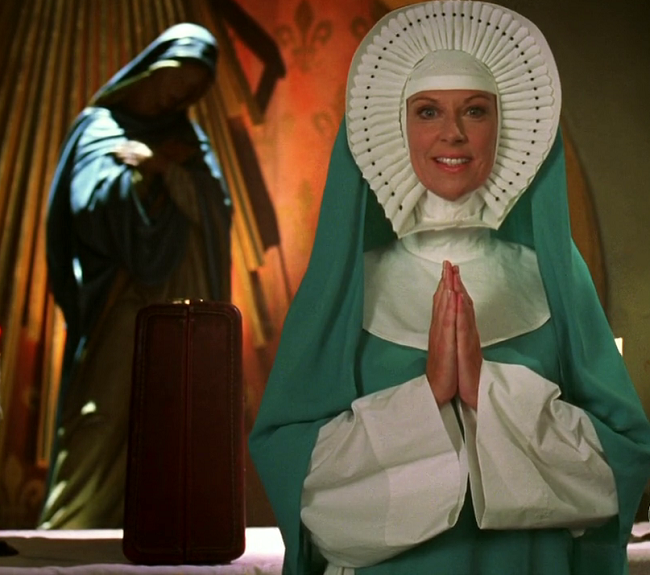 Pawnee's most trusted and least trustworthy news pundit also guest starred as Sister Larue on Pushing Daisies. The whole show is worth watching, but Collins' episode is "Bad Habits." For one of Collins' more surprising roles, check out her cameo as Gina (pronounced va-Gina) in The 40-Year-Old Virgin.
Jay Jackson – Revenge
Fun fact, Jay Jackson basically plays Perd Hapley on Revenge. In the Hamptons, though, he reports on significantly more plane crashes and financial scandals and a lot less gay penguin weddings.
Retta – Retta's Twitter and Instagram feed
Nothing in Retta's filmography can top her Twitter and Instagram feeds. Her live-tweets of Empire, Scandal, and Downton Abbey are hysterical. Just follow her on Twitter and Instagram @unfoRETTAble for more of these gems: