(WARNING: Spoilers (or maybe not?) for this week's Power Book II: Ghost episode will be found below.)
Power Book II: Ghost just aired the most explosive episode of its third season with episode nine, "A Last Gift." And that's saying a lot considering that last week's episode ended with the death of Cooper Saxe, a role that was played by Shane Johnson over the last decade. This week, however, the drama is at a season-high. Effie was just arrested for the attempted murder of Lauren, and that means everyone knows Lauren is alive now. Brayden and his family are in legal trouble after a Ponzi scheme was uncovered at Weston Holdings, and Tariq learns that his mother is in danger despite her being in witness protection.
Another big moment in the episode came when the Tejada children – Dru, Cane, and Diana – learned that their mother Monet was responsible for their father Lorenzo's death. It leads to an explosive verbal attack from the kids as they lash out at Monet for her actions. This was especially true for Diana who had plenty to say to her mother, someone she's had a very up-and-down relationship with over the course of Power Book II: Ghost.
Fresh off the release of "A Last Gift," UPROXX caught up with LaToya Tonodeo, who plays the role of Diana Tejada, to speak about Diana's relationship with Monet as well as others like Salim and Tariq. She also spoke about the Tejada family's dynamic and her favorite moments of season three.
What does Diana want the most from her relationships in 'Power Book II: Ghost?' That being those with her mom, family, Tariq, and others?
When it comes to Monet, I feel like she wants to be seen for who she really is and valued. When it comes to Tariq, I feel like it's a little bit of appreciation and also wanting to be seen. When it comes to her brothers this season, she genuinely feels that she fits in with them. All three of them are very different, but I don't really feel that there's this high-intensity relationship between those three, but definitely with her mother and Tariq, it's very hot and cold. With Monet for sure, she wants to be seen and I feel like that's been the running theme since we first met those two in season one.
One relationship that caught viewers by surprise was yours with Salim. What about Salim attracted Diana to him?
He was different than anyone — at least she thought — that she is normally around. She grew up in this drug life and this drug family, and she never really had the opportunity to be around outside people. When Tariq came around, it's like, oh whoa, this guy's interesting. We understand each other, we both want a higher education and we both understand the drug game, this is nice. But Tariq says one thing like, "No, I would but you know, I can't be with you. Your mom, your family, we can't do that?" So it's like okay?… So when she finally goes to school, and she's finding her independence there, she comes across Salim who, to her knowledge, is completely different. He's not in the life, he's a smart, educated teacher's assistant. This is different for her. I feel like that's what attracted her initially to Salim because he's totally different from the Tejadas, he's different from Tariq. That was appealing to her.
We see their relationship rise and fall pretty quickly, what does Diana learn about herself through their time together?
I would say loosely, maybe to not trust, but at the same time, you could tell that Diana's wheels have been turning with Salim because she didn't really trust him fully. He was always asking questions and she was over that. So I feel like if anything it's not to be so ready to put the guards down so fast. Even though her guards weren't all the way down, she did let them down a little bit to let him in. And I mean, clearly, they had sex so like she let her guard down, but like just to be more cautious if anything.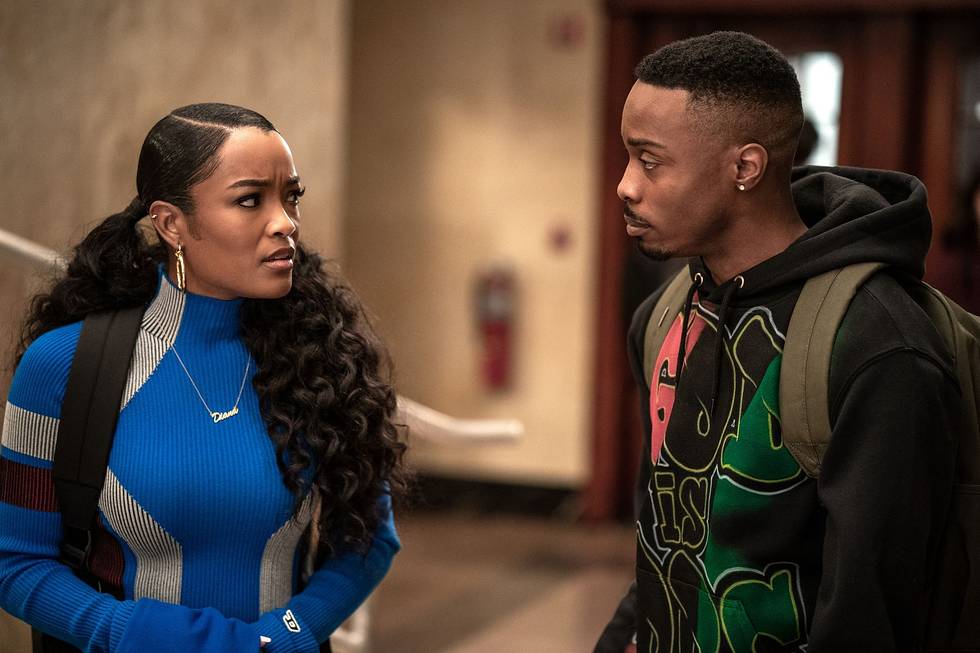 Season three really dives into the cracks of a family, how they happen, how they widen, and how (if it all) they get repaired. With everything that's happened, Lorenzo and Zeke's death, finding out Monet's responsibility for it, and your arrest, how do you think things will be for the Tejadas going forward?
Definitely messy, chaotic, confusing, emotionally draining, and feeling betrayed. This whole time they were under the impression that our father, Papi, was murdered, but definitely not at the hands of Monet's hit. So for Diana, it's very much a roller coaster of emotions and confusion. What do I do now? How do I look at my mother? She took away my father, how can I even move forward with that? So to watch her journey from that point, to see where how she's going to navigate that, that's going to be a beautiful thing to see. I can't really say yet, but it will be nice to see her navigate that. With Dru, he killed Gordo thinking — it was just a whole mess load of just chaos. So (sigh) emotionally confusing and draining for sure.
Earlier this season, Monet stops by Diana's dorm to ask her for help with taking down Detective Whitman. It's there that she "apologizes" but not in the most sincere way, do you think that Monet was genuinely apologetic in that moment? What makes her worthy of forgiveness at that moment?
I don't believe Diana thought that was a genuine apology at all. But like I've been saying recently, after going over all the episodes again and just taking in everything, I feel like with Diana, her weakness is matters of the heart. It's always family over everything, family first. So even though Diana didn't believe that Monet's apology was genuine, it's not the most pressing matter because my family is in trouble. So fine, whatever, I'll take this apology, but at the end of the day, I know that there's something bigger there and it's my family. I have to protect my family and she does what she needs to do regardless of if Monet was genuine or not. She can't watch her family fall, not on her watch. Not if there's something that she could do about it.
Where does the love exist between Diana and Monet?
Oh wow, good question. Well definitely, from Diana to Monet. I feel like there's a heap load of admiration there. I mean, that is her mother. As for Monet to Diana, I believe Monet loves her daughter for sure. At the same time, it's that tough love and maybe Monet was brought up that way, so she feels that she needs to try to instill those types of qualities into Diana, but Diana is a different type of person. She's not as hard and cold as Monet, so Diana takes it like she's not feeling seen by Monet, but there's definitely love there. It's just… I don't know, damn that's a good question. Definitely admiration, wanting to impress, and wanting to show her mother that she can be like her. She can be powerful and that she has strength, but at the same time, it's like I'm not you and I'm going about it a different way. She just hopes she could that Monet can realize that.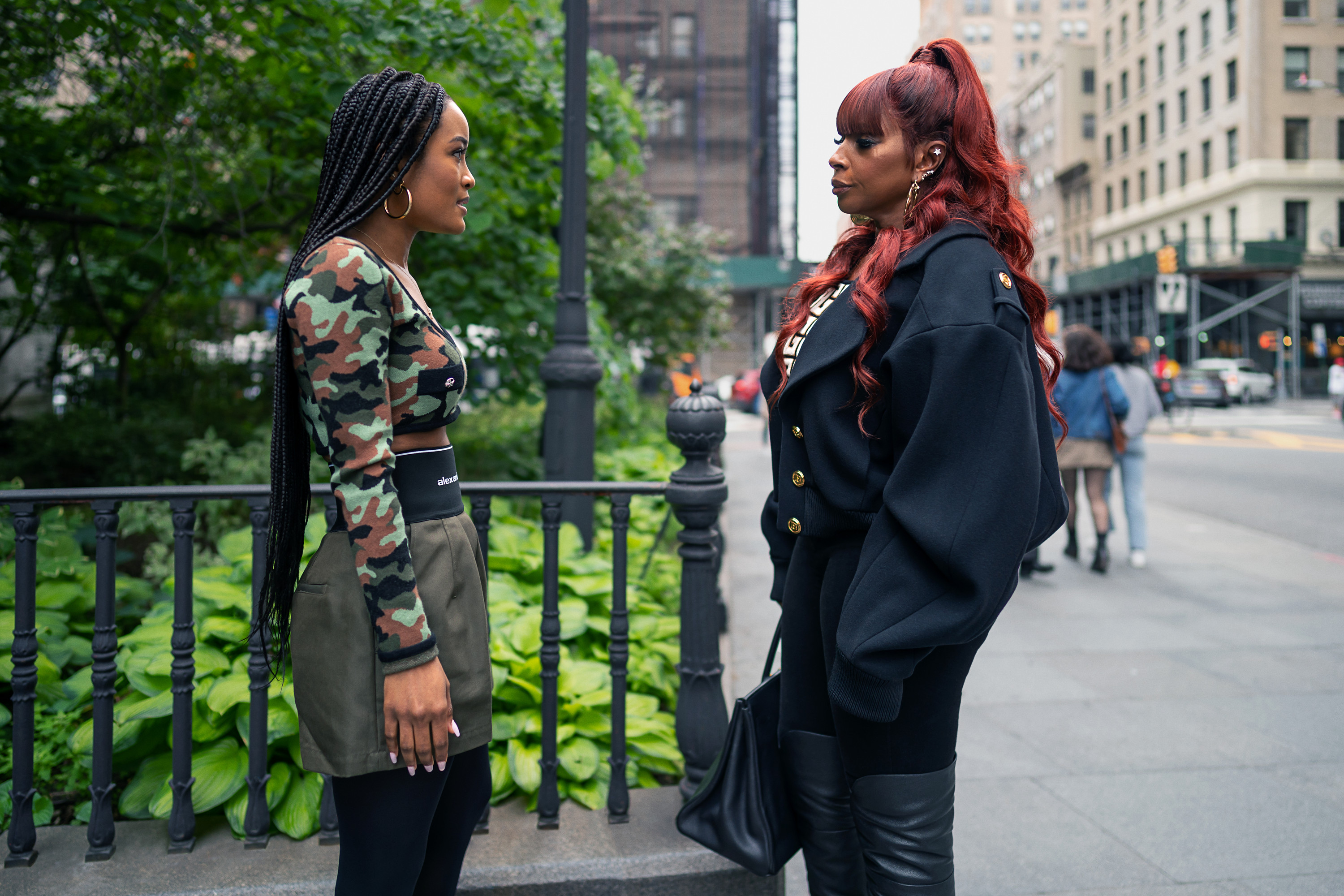 How likely do you think it is that things get better, if not more normal, between Diana and Monet?
I don't believe that's likely at all. Diana is Lorenzo's baby girl, she's a daddy's girl. So to find out that her mother was behind that? When she truly believed it was an accident? Diana does not believe that Lorenzo would have killed Zeke, not at all. So for her to be so callous and cold, that's going to change the way Diana sees Monet. I think it will only lead to a mess.
If you, LaToya, were a friend of Diana's at Stansfield, what is some advice you would give her with everything that's happened?
I would definitely tell Diana to put herself first. At this point, she has to come to a place where she needs to only worry about herself. Forget everything else because it's pulling her down in a way.
What were your favorite scenes of season 3?
Oh, my gosh. There are a few, I'm just gonna say two that I can think of — everything's going so fast. One would be the time when I got to go off on Salim, that was fun. We had a lot of fun with those pictures and ad-libbing and stuff. Then also, episode nine where we finally confront Monet. To see everyone just pour out their emotions and how they're feeling about finding out that information, everyone took it differently. Cane was very much hurt, but resolved. Dru was lashing out, and lashing out yes about Papi, but also what Monet made him do in regards to Gordo. Then with Diana, it's strictly parental. Monet, my mother, killed my father. I'm done with you at this point and she lets it out. I believe this is the first time, besides the dinner table scene, that she really just had enough and she was fed up and she just let it rip. That felt so good and so rewarding. So that was definitely one of my favorites or my highlights for me of season three.
New episodes of 'Power Book II: Ghost' are available on the STARZ app on Fridays at 12:00 am EST and on the STARZ TV channel at 8:00 pm EST.