(WARNING: Spoilers (or maybe not?) for this week's Power Book II: Ghost episode will be found below.)
Power Book II: Ghost lost a big character in its most recent episode, which probably makes the two-week break the show was on quite warranted. Cooper Saxe, a role Shane Johnson played for a decade, was killed in episode eight of season three. His death came via gunshot from Davis MacLean's brother, Theo, who killed Saxe and then himself in what will surely be one of the most shocking events in season three. That wasn't all from episode eight, though. Elsewhere, Effie was arrested for her attempted murder of Lauren and Tariq helped set forth a plan for him, Monet, and RSJ to get their money back from the Weston Holdings Ponzi scheme.
In episode nine of Power Book II: Ghost season three, titled "A Last Gift," everyone has to immediately deal with the aftermath of Cooper Saxe's death and Effie's arrest. Tariq discovers that Saxe knew about Lorenzo's connection to Zeke's death via evidence from a police report and Davis MacLean is left to prove that he did not influence Theo's decision to kill Saxe while fighting new allegations from Jenny Sullivan. The Tejadas also have to make sure that they do not become collateral damage in the Saxe/Effie mess, but that becomes the least of their worries when Dru, Cane, and Diana find out that Monet enlisted Gordo to kill Lorenzo in response to him accidentally killing Zeke. This leads to an explosive response from the Tejada children, one that will forever change the relationship they have with their mother.
Elsewhere in this episode, Weston Holdings gets exposed for their Ponzi scheme which leaves Brayden, Kiki, and others at a huge risk of getting in trouble. Reluctantly, Brayden takes care of the issue in a way he hoped he wouldn't have to. Tariq is also visited by an individual from his past and it's here that he learns that his mother is a grave danger, something that leads to another meeting with an important figure from his past.
Here are some of the biggest takeaways that we have after season three's ninth episode, "A Last Gift":
Tariq Is Tired Of Saving Everyone
There hasn't been a point in season three where Tariq wasn't going out of his way to save someone close to him, whether it be for the drug operation or for personal reasons due to the relationship at hand. He's saved the Tejadas and he's saved Effie. He's saved Brayden and he's saved Rashad Tate. Sure, Tariq has been the saved individual a few times, like when Brayden took the fall for him on the witness stand in season two, but more times than not it's Tariq with the cape on. In episode nine, Tariq is back to his saving ways. He buys the group more time from Noma when Effie gets arrested and he talks some sense into Brayden when he's hesitant to handle his uncle Lucas who is moments away from telling the police about the Weston Holding Ponzi scheme and the drug operation Tariq and Brayden run there. However, when the episode concludes with Tariq rushing to his mother's witness protection home, you can tell Tariq is tired of this constant need to serve and protect the people around him. The attacks are getting tiresome, and he'd love for things to just go right for once, but nope. We're left on a massive cliffhanger involving Tariq, his mother, and none other than Tommy Egan.
Jenny Sullivan's Scorched-Earth Approach Will Only Leave Her Burned
One of the biggest reasons behind Cooper Saxe's downfall, and eventually his death, was his relentless chase of the St. Patricks and any of their associates. Saxe ran into the figurative brick wall that cost him his life, and from the looks of it, Jenny Sullivan could be taking the first steps toward a similar fate. Jenny's connection and love for Saxe certainly make her goal of having the St. Patricks and their associates pay for his death reasonable, but her scorched-earth approach will only lead to mistakes and presumably a loss. Yes, to beat Tariq and his crew you have to stay one step ahead of them, which is what Jenny did by using the attempted murder charge she had against Effie to put her behind bars. However, you can't get too ahead of yourself. So through the tears and the extremely confident determination to take them down, Jenny can't get too out of character or she'll find herself in the same position Saxe found himself in for the past ten seasons: doing whatever in the pursuit of a win to make up for a resume of losses.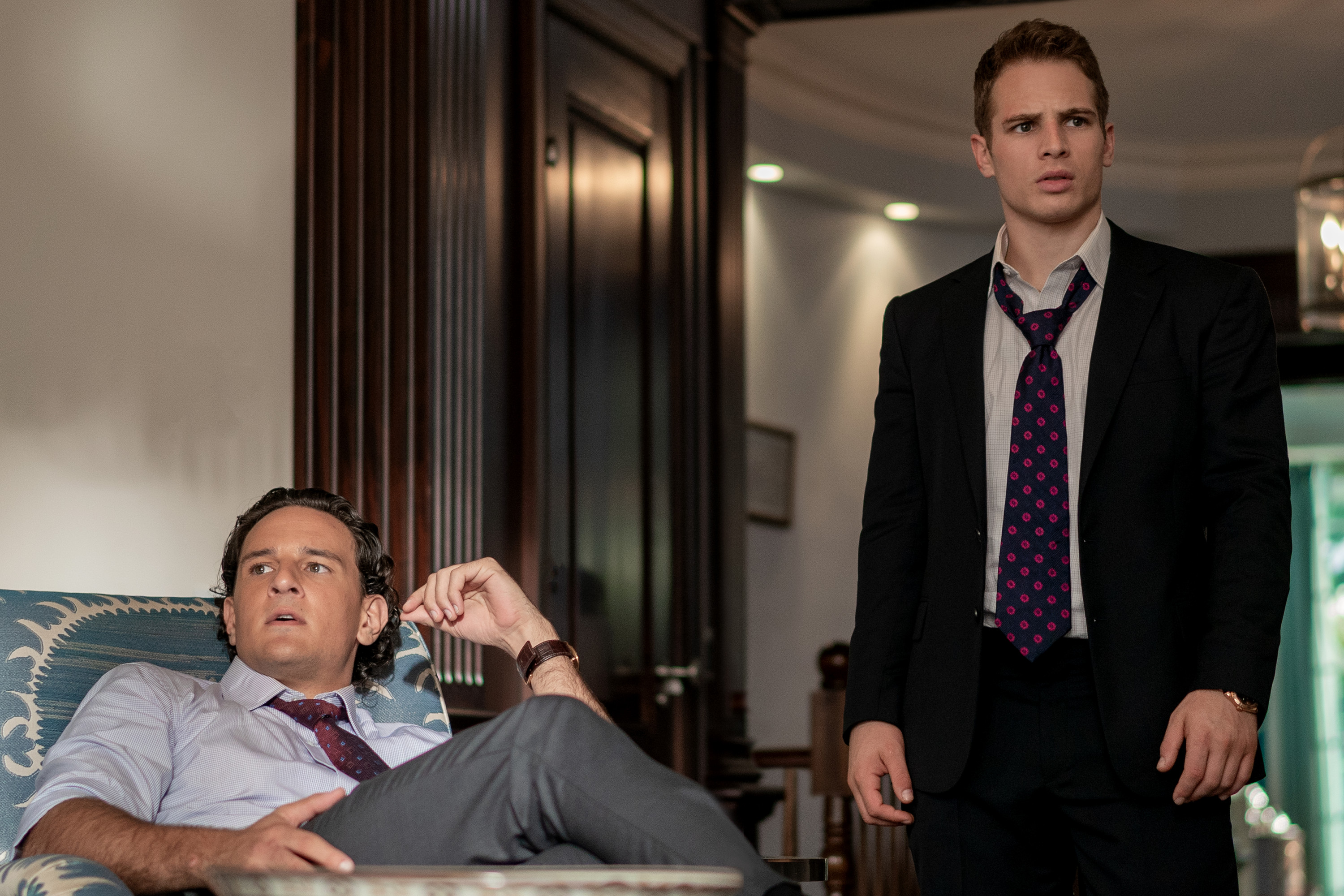 Brayden's Corporate Suit And Tie Doens't Make Him Less Like Tariq
I touched on this following last week's episode, but Brayden seems to think that he is playing a different game compared to Tariq — better yet, it seems like he thinks his game is a bit more law-abiding. In episode nine, Brayden has a moment of truth with Tariq where he admits to not wanting to become the person that Tariq is today, the person that was able to kill his father and others in pursuit of his goals. Tariq sees it a lot differently though, he views his actions as necessary to make sure that he and Brayden were always safe and could escape harm's way if they ever found themselves there. Tariq was down to do what was needed, but Brayden has always been a bit hesitant when it was his turn. As he stands there, suit and tie'd up speaking to Tariq, it seems like it finally dawns on him that this corporate look of his doesn't make him any better than or less like Tariq. Maybe it was this conversation or maybe it wasn't, but in the end, Brayden did what needed to be done for him and Brayden to live to see another free day.
Monet Never Valued The Most Important Part Of Her Regime
The Tejadas' best quality was the cohesiveness and chemistry between their family, who were all participants in the drug business. It's something that seemingly made them a force to be reckoned with. However, with Monet taking over the reins, especially during Lorenzo's incarceration and especially after her death, it was clear that she never valued that family aspect in terms of its importance towards their drug business. She led like a dictator and often manipulated her kids to do what she wanted and believe what she wanted them to. Unfortunately, Dru, Cane, and Diana are a smart bunch, and it was only a matter of time until they figured out the truth of Lorenzo's death, which is exactly what happened in "A Last Gift." We've seen the Tejada children storm away from their parents or storm out of their house multiple times over the three seasons of Power Book II: Ghost, but this latest occurrence is a lot different. Monet has caused irreversible damage and it's something that will definitely come back to bite her in the future. Dru, Cane, and Diana are independent and will certainly figure out how to achieve their personal goals on their own if need be, but as for Monet's drug business, it was never built as a solo operation. We'll just have to wait and see how she moves forward with her kids now against her.
New episodes of 'Power Book II: Ghost' are available on the STARZ app on Fridays at 12:00 am EST and on the STARZ TV channel at 8:00 pm EST.