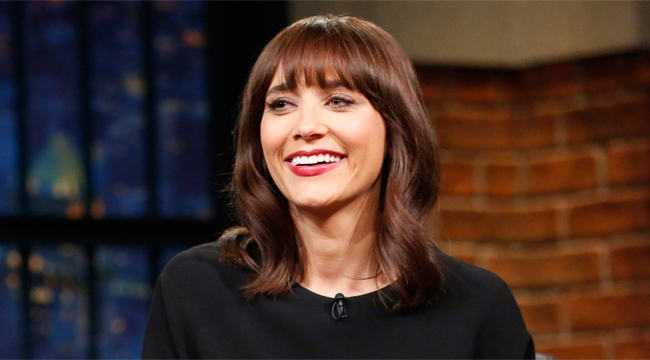 Kevin Can Wait (which wasn't the first sitcom featuring Kevin James being "funny" while acting kinda jerky alongside a very attractive yet weary spouse) angered fans for multiple reasons by coldly killing off Erinn Hayes' wife to make room for Leah Remini's character. That's something that Remini tried to defend while arriving to star alongside her former TV husband. Presumably, this move was an effort to rekindle some The King Of Queens success, but there wasn't nearly enough lingering nostalgia for the two together, so Kevin Can Wait was cancelled in May after its second season. And to hammer a final nail into that coffin, Rashida Jones has taken on executive producing efforts for a developing AMC project that's currently referred to as Kevin Can Go F*** Himself.
Unfortunately, that's a working title right now. One can always hope that it'll stick, but AMC probably doesn't want to have a copyright beef with CBS. Will McCormack (Claws) aims to co-executive produce with Valerie Armstrong (SEAL Team) as creator. The series hopes to nail down "the secret life" of the sitcom wife, who evolves in this series description:
A beauty paired with a less attractive, dismissive, caveman-like husband who gets to be a jerk because she's a nag and he's 'funny.' Our series looks to break television convention and ask what does the world look like through her eyes? Alternating between single-camera realism and multi-camera zaniness, the formats will be constantly informing one another as we ask what happens when this supporting character is presented as a real person? And what if that person is pissed?
One can easily imagine other sitcom wives (like Patricia Richardson's Home Improvement character) enjoying the sound of this series, if it really happens. AMC hasn't officially ordered a season yet, but a writers' room is currently exploring dynamics of how much they can milk the premise. There's certainly a demographic waiting for a series like this after decades of frustrated sitcom wives have paid their dues. Shhh, no one tell Kevin…
(Via Entertainment Weekly)