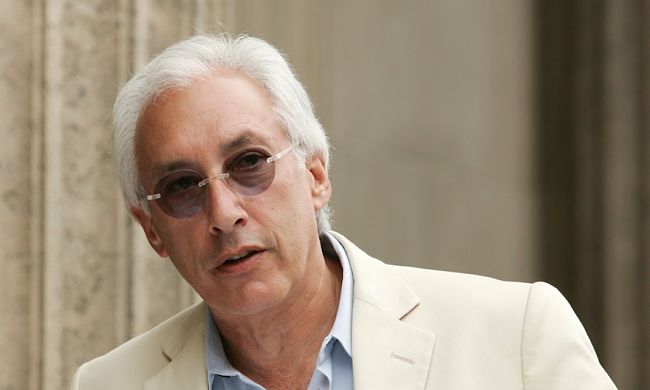 Steven Bochco, the Emmy-winning creator of television classics like NYPD Blue, L.A. Law, and Hill Street Blues, died on Sunday following a multi-year battle with leukemia. He was 74 years old. "Steven fought cancer with strength, courage, grace, and his unsurpassed sense of humor," spokesman Phillip Arnold said. "He died peacefully in his sleep [at home] with his family close by."
The New York-native got his start in the 1960s, but before long, he was an in-demand television writer for Griff, McMillan & Wife, and Columbo (including an episode directed by a young Steven Spielberg). In 1969, he co-created his first series, The Bold Ones: The New Doctors, but it took until 1981, when Hill Street Blues premiered (TV Guide would later call it the greatest cop show ever), for Bochco to begin to push the boundaries of what a small-screen drama could be.
Do you count The Wire, or Breaking Bad, or The Sopranos among your favorite shows of all-time? They probably wouldn't exist without the realistic grit and sprawling ensembles established in Hill Street Blues, which would receive 98 Emmy nominations over its seven-season run, or L.A. Law and NYPD Blue. He also created Cop Rock, but even the greats swing and miss from time to time.
Bochco's legacy could be felt in the tributes that rolled in following his death.
"Steven reinvented the television drama by creating and executive-producing Hill Street Blues," said television executive (and former NBC president) Warren Littlefield. "At first, television wasn't quite ready for this groundbreaking drama, certainly not on a network known for a talking car… The DNA for quality drama at NBC was created by Steven Bochco and all of broadcasting would join NBC and covet what Steven was capable of doing." Steven Spielberg called him "a friend and a colleague" who he will "miss terribly," while former ABC Entertainment president Ted Harbert added, "Even though the network is supposed to be the authority, I always looked at Steven as my teacher, my mentor, the genius that led me to the best decision."