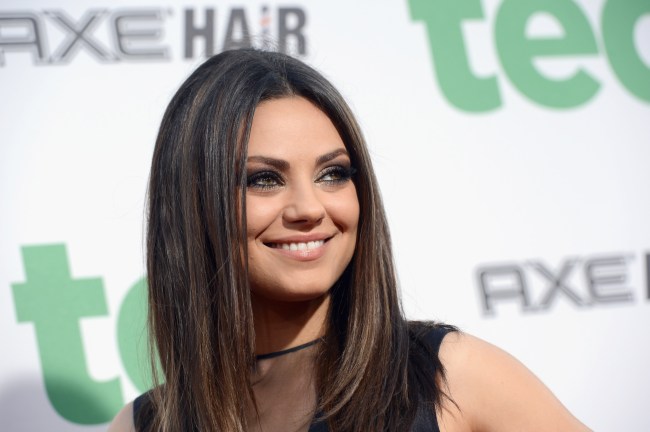 James Corden will be kicking off his run as the new host of The Late Late Show with some friendly faces.
Previously, Tom Hanks was announced as the show's first guest, and Mila Kunis has now been added to the lineup for Corden's first episode. Kunis appeared on The Late Late Show many times while Craig Ferguson was the host, including traveling with the show on a very special trip to Scotland, and her appearance on Corden's first episode is a great sign of support for the new host.
The show has also lined up Will Ferrell and Kevin Hart, presumably promoting their new comedy Get Hard, and Corden's Into the Woods co-star Chris Pine is scheduled for the show's first week.
Other scheduled guests for later dates include athlete David Beckham, comedian Rob Corddry, music executive Simon Cowell, actress Courteney Cox, Emmy Award winner Jon Cryer, Emmy Award winner Claire Danes, Academy Award winner Michael Douglas, actor Jeff Goldblum, actor Mark Harmon, actor Thomas Lennon, actress Katharine McPhee, Emmy Award winner Megan Mullally, actor Matthew Perry, actress Freida Pinto, actress Aubrey Plaza, comedian Tig Notaro, chef Gordon Ramsay and actress Kerry Washington, the network announced Friday.
Corden's The Late Late Show is scheduled to premiere March 23, 2015.
Source: Variety