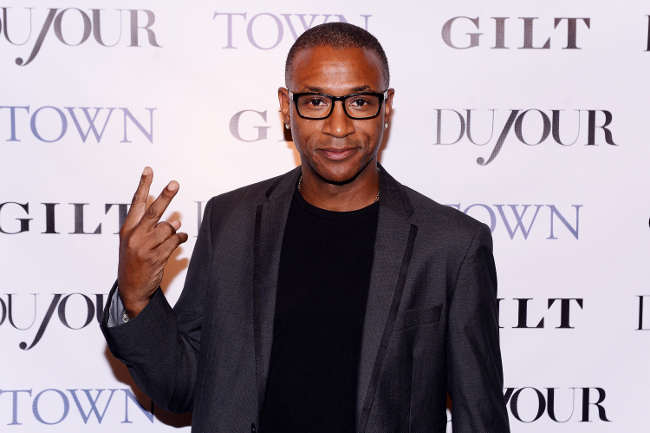 When it debuted on April 15, 1990, In Living Color was like nothing America had ever seen. Keenen Ivory Wayans and his group of mostly unknown comedians had taken the traditional sketch comedy format of a legendary show like Saturday Night Live and flipped it on its head, giving network television and primetime comedy a jolt of energy and urban influence. From the opening theme and the Fly Girls to characters like Homey D. Clown and Fire Marshal Bill, In Living Color was hilarious to some and offensive to others, all while being a wonderful thorn in every Fox executive's side.
This week, we've been celebrating the 25th anniversary of In Living Color with memorable sketches and by checking in on the show's most important cast members. But in order to tap into the show's great legacy and the risks the cast and network took in bringing the series into our homes, we reached out to Seasons 1-5 cast member Tommy Davidson, the man who played Howard Tibbs III, Sugar Ray Leonard, and the chef of the Snackin' Shack, to get the inside story on how In Living Color became the hit series that is still loved 25 years later.
When In Living Color started, Fox was viewed as the anti-network, and the show offered a type of sketch comedy people had never seen before. What was it like for the cast to have the opportunity to introduce a new brand of sketch comedy to people?
It was probably the happiest time for all of us because we had been working for years to get to that point. And to be a stand-up comic and an actor and all that stuff combined, and to have that show, we were just excited because we knew what we were doing. It's not like it was an accident. When we finished the pilot for In Living Color, it didn't get picked up for six months. It was just another thing we did that we would never have the chance to do again. So, when we came back we were really excited because we knew it was good.
The ratings and fan base definitely showed that. But was there ever a moment where you thought it might not work, that the network would cut it off?
No. The problem with the networks isn't, "Are we worried it's going to work?" The problem with the networks is we're worried they're not going to put it on the air. Because you have non-entertainers picking entertainment for people, you're in trouble. So, it's really a hard job to get something on TV because the people that greenlight and have the power to put something on TV aren't creative at all. It's almost a miracle.
With that being the case, were there certain ideas you wanted to put on the air but weren't able to?
Yeah, practically three shows that I tried to get on TV so far.
And what did they voice against those ideas?
It's hard to tell because they have the power to say no, so they can make whatever.
Did you feel right away that you and the cast had something special, or was there a certain moment in the first season when you felt it all click?