The Following (Fox, 8/9 p.m.) – The mass murdering is finally coming to an end. We'll miss our weekly dose of Kevin Bacon – though this probably won't be the last time we see him grace our TV screens – and we'll even miss the overabundant amount of violence and gore that this show made its trade in. What we won't miss: the recycled storylines and one-dimensional serial-killing antagonists that the series succumbed to after Season 2. A fond farewell to Agent Ryan Hardy, who will probably meet his gruesome end on tonight's finale, but hopefully not before giving us one last incredible dance routine. 
Stalker (CBS, 9 p.m.) – Another show whose storylines bored the hell out of me and gave me the creeps is ending tonight.
The Voice (NBC, 8 p.m.) – Part one of the two-part season finale sees the four finalists competing for the title of "that-one-guy-who-won-The–Voice-but-never-managed-to-actually-have-a-successful-music-career." Let's just admit we care more about Christina Aguilera's hair color and the size of Pharrell's hats than we do about who actually wins this thing.
WWE Monday Night Raw (USA, 8 p.m.) – Seth Rollins defends the title he won at WWE Payback, an Elimination Chamber is waiting to be filled and John Cena continues to feel the need to defend America's rep.
Mike & Molly (CBS, 8:30 p.m.) – In the Season 5 finale, the break-up of Carl and Victoria sees Mike having to make the nasty decision of which ex he and Molly will stay friends with.
The Bachelorette (ABC, 9 p.m.) – Contrary to popular opinion, ABC's reality-dating show finally has hit rock-bottom. Tonight's season starts out with two women – who've both had the privilege of being rejected on national TV once already – and ends with the 25 bachelors sending one unlucky lady home (again). Congratulations, ABC, on turning a show about women being in charge into yet another opportunity to reinforce a patriarchal, sexist way of thinking by giving men all the power.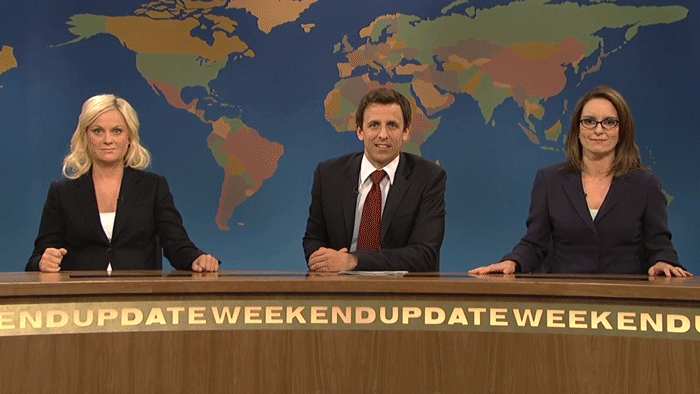 NCIS: Los Angeles (CBS, 9 p.m.) – Season 6 ends with the team traveling to Moscow and assuming multiple undercover identities to locate suspects in the case involving Arkady. Yeah… still not interested. Good try though, CBS.
TURN: Washington's Spies (AMC, 10 p.m.) – Abe's finding it hard to maintain his cover while in prison (amateur: that's Spy 101) and Washington gets help from his slave Billy Lee. Wait, George Washington owned slaves? What an a**hole.
LATE-NIGHT GUESTS: Tom Hanks and Eddie Vedder on Late Show With David Letterman; Hugh Jackman, Nick Offerman and Jannelle Monae on the Tonight Show Starring Jimmy Fallon; Mariah Carey and Alexandra Daddario on Jimmy Kimmel Live; Rebecca Romijn and Sam Rockwell on the Late Late Show With James Corden; Mariska Hargitay and Chelsea Peretti on Late Night with Seth Meyers; and Betty White on Conan.