Will Ferrell made his entrance on Tuesday night's Late Show donned in his best leprechaun outfit to the sound of "Don't Fear the Reaper." It was the perfect intro for a Ferrell interview that was made even better by the inclusion of some SNL stories, particularly one from #SNL40.
It's not a big one like Norm Macdonald's story about Eddie Murphy, but it's worth a chuckle. Apparently, Bill O'Reilly was in attendance and stuck out like a sore thumb because he looked like this while the entire audience was laughing at Steve Martin's introduction: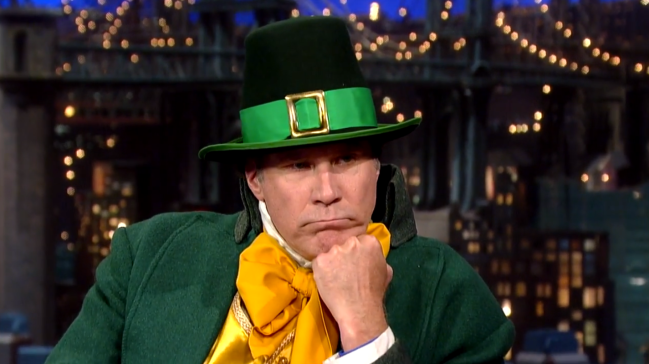 I assume he didn't like Jon Lovitz getting broadsided with those death jokes. Something you can read all about in Killing Lovitz: How SNL Thugs Kill a Nation's Greatest Comedic Voice.
(Via The Late Show)