Bruno Mars, who scored a knock-out punch as both the host and musical guest on last week"s "Saturday Night Live," has released the cover art and track listing for "Unorthodox Jukebox," his new album coming out Dec. 11. And it"s unorthodox to say the least.
The cover shot features a gorilla up against an old jukebox— the kind that still played 45s. Sadly, we can"t tell what tunes are in the jukebox or what selection the gorilla is seeking, but it"s intriguing.There is a song on the album called "Gorilla," so maybe all will become clear later.
"Locked Out Of Heaven," the first single from "Unorthodox Jukebox," rises to No. 15 on this week's Billboard Hot 100. Mars and his partners in the songwriting production team The Smeezingtons (Philip Lawrence and Ari Levine) executive produced the album. The Smeezingtons partners with other producers, including Jeff Bhasker, Mark Ronson, and Diplo, on the 10-track set.
Are we the only one who wants a banana now?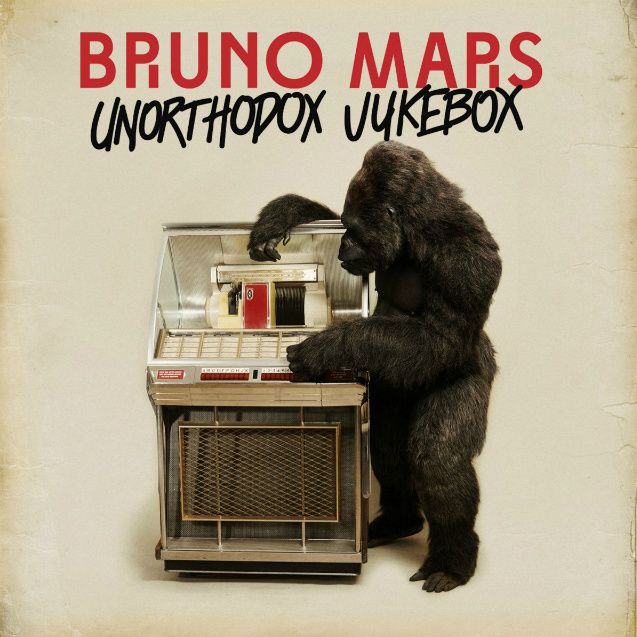 "Unorthodox Jukebox" tracklisting:
1) Young Girls
2) Locked Out Of Heaven
3) Gorilla
4) Treasure
5) Moonshine
6) When I Was Your Man
7) Natalie
8) Show Me
9) Money Make Her Smile
10) If I Knew