Let the games begin…again.
Oscar nominee Jennifer Lawrence is back as Katniss in the upcoming "The Hunger Games: Catching Fire," and the first pic from the film has been released, featuring her alongside franchise newcomer Sam Claflin as Finnick Odair.
EW's cover story this week has the new photo
Check it out here: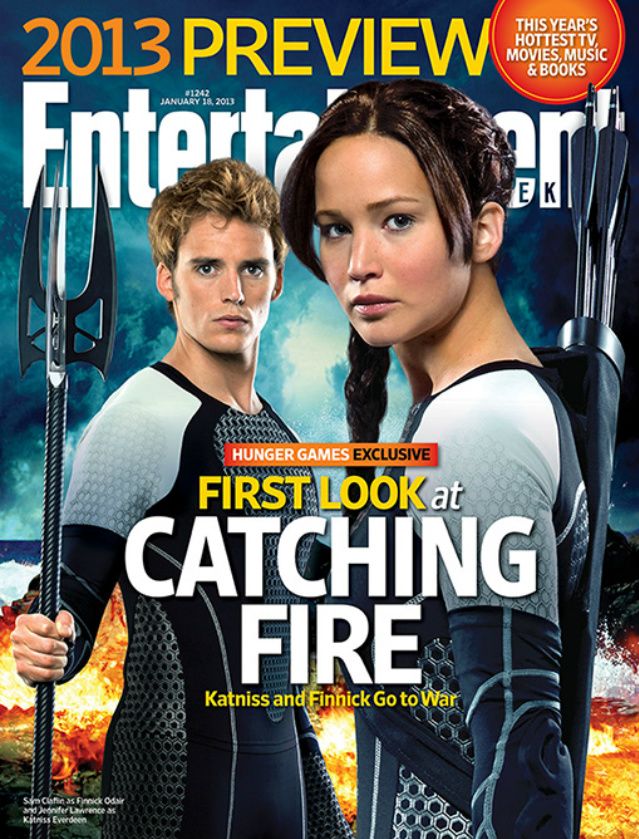 Since the first film's gargantuan success, Lawrence has become one of the most bankable young stars in Hollywood, and it will be interesting to watch her in "Fire" now that she's been transformed into a major name. Claflin is no stranger to tentpoles films, having co-starred in "Snow White and the Huntsman" and the most recent "Pirates of the Carribbean" film, and he'll have quite a lot to live up to as fan favorite Finnick. With the trident and tight bodysuit, he looks a bit more like Aquaman than one of the tributes from Suzanne Collins' novels.
Josh Hutcherson is also back as tribute Peeta Mellark, as is Liam Hemsworth as Gale. Also returning from the first film are Woody Harrelson, Elizabeth Banks, Stanley Tucci, Lenny Kravitz and Donald Sutherland. The newbies include Jeffrey Wright, Jena Malone, Phillip Seymour Hoffman and Willow Shields. Francis Lawrence ("I Am Legend") is directing this time around.
"The Hunger Games: Catching Fire" opens November 22.
What do you think of the image? Does Claflin look right for the part?