Marvel is still flying high over the $1 billion+ success of "The Avengers," and they're wasting no time in getting fans ready for Phase Two, which kicks off with the upcoming "Iron Man 3."
For the highly-anticipated threequel, Disney and Marvel somewhat unexpectedly tapped writer-director Shane Black ("Kiss Kiss Bang Bang"), but everything we've seen so far looks completely in-line with the previous films, which were both directed by Jon Favreau.
These three new photos offer glimpses at Iron Man/Tony Stark (Robert Downey Jr.), his pal James Rhodes (Don Cheadle), Pepper Potts (Gwyneth Paltrow) and a new villain.
In the first pic, it appears that Stark and Rhodey are in trouble. Without their suits, the beat-up buddies look like they have only a handgun to protect themselves.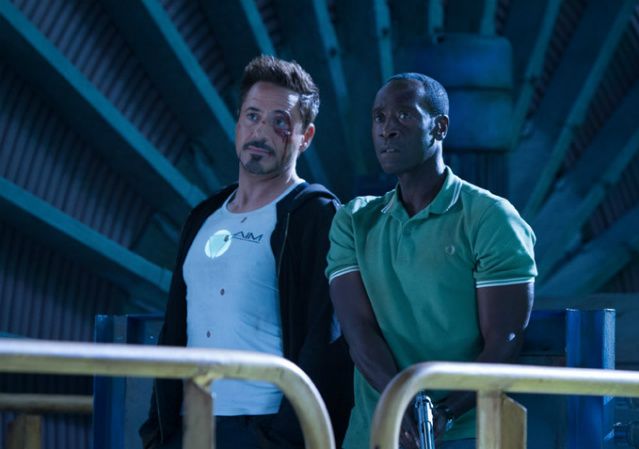 Here, Stark tinkers with some new hardware to reply in the battle against evil, in this case The Mandarin (Oscar winner Sir Ben Kingsley).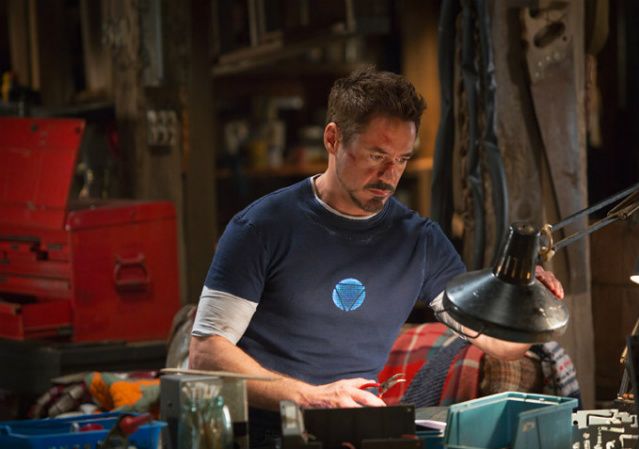 Finally, we have a new look at the the shady Aldrich Killian (played by Guy Pearce). The arrogant fashion maven looks as if he's just waltzing into Stark Industries, without even glancing back at Tony's business partner/imtimate Pepper Potts (Paltrow).
"Iron Man 3" flies into U.S. theaters May 3.