Starz and executive producer Michael Bay are prepared to hit the high seas with the upcoming pirate drama "Black Sails," and some new promotional material let you know that they mean mean business, without actually showing anything from the show.
"Sails" takes place twenty years before the oft-filmed events in Robert Louis Stevenson"s "Treasure Island," and follows feared pirate Captain Flint (Toby Stephens) and his men as they go through their daily pirate duties. Flint takes on a young crewman named John Silver (Luke Arnold), and they fight to protect the criminal haven known as New Providence Island from other pirates and government-type people.
Judging by the first piece of key art, "Sails" will literally feature skulls and crossbones.
Take a look at the poster here: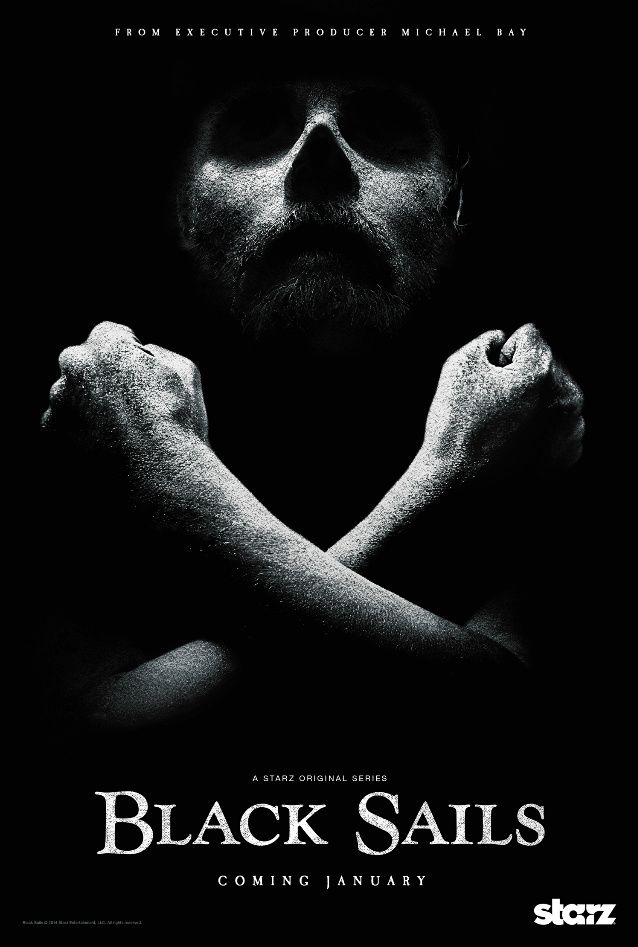 The series also stars Zach McGowan ("Shameless"), Toby Schmitz, Hannah New, Jessica Parker Kennedy, and others.
Then there are these two brief teasers which — besides reiterating the fact that there will be flags on this show — feature the chilling tag lines, "Rise up and take what's yours" and "The Lord helps those who help themselves.".
Watch them here:
"Black Sails" will embark with an eight-episode season in January 2014 on Starz.