The first poster for "300: Rise of an Empire" has been released, with all those well-chiseled ab muscles intact.
"Rise" is the anticipated prequel to "Man of Steel" director Zack Snyder's 2006 adaptation of Frank Miller's stylized comic book, "300."
Snyder is just producing and co-writing this time around, with Noam Murro ("Smart People") directing a mantastic cast led by Sullivan Stapleton ("Animal Kingdom"), Callan Mulvey, Jack O'Connell ("Skins") and the film's sole "300" vet, Rodrigo Santoro.
Snyder Tweeted the image, saying "Here's the first poster for #300movie: Rise of an Empire! Seize your Glory!"
A masked Spartan stands ready for battle in the rain-soaked image, although it's impossible to tell who the figure is.
Check out the poster here: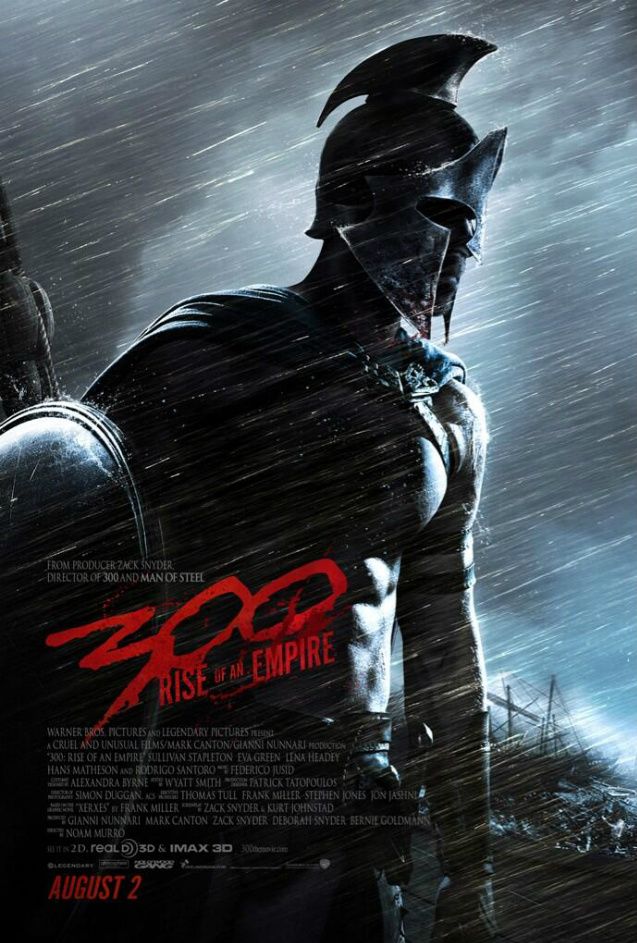 "Rise of An Empire" chronicles the rise of Persian emperor Xerxes, who led the attack on the Spartans at Thermopylae in the first film. It also features some female eye candy as well, with Eva Green and Lena Heady leading the charge in the XX chromosome department.
"300: Rise of An Empire" opens August 2.