On Dec. 17, Vince Carter will make another visit as a member of the Sacramento Kings back to Toronto, where he spent his first six-plus seasons capturing the imagination of basketball fans in Canada.
The high point of Carter's run in Toronto remains the 2001 NBA playoffs, when he led the franchise to their first playoff series against the Knicks in the first round, followed by a classic battle against the Sixers in which Carter and Allen Iverson traded 50-point games as the two teams went back and forth, with the series ultimately decided on the final possession in Game 7.
Recently, DIME spoke to Todd MacCulloch, Alvin Williams, Tracy Murray, and Glen Grunwald to see what they remembered. Here are four anecdotes about that series.

1. The Oakley Effect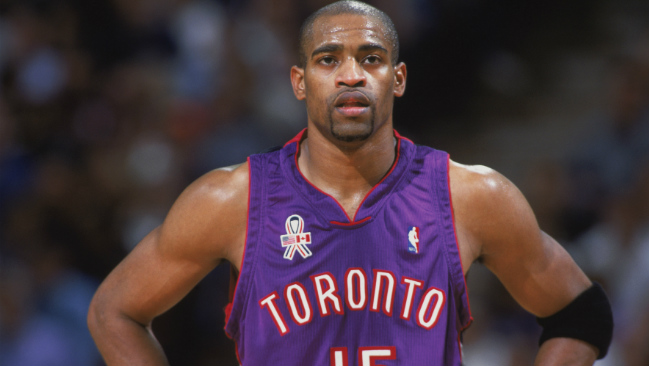 18.8 points. 30.4 percent shooting. 2-for-19 from three. Those were Vince Carter's numbers through his first six career playoff games. After shooting 5-for-21 in a Game 3 loss to the Knicks in the first round (which was just slightly better than his 5-for-22 performance in Game 1) in 2001, teammate Charles Oakley challenged Carter to start playing up to his All-Star potential, and ended up engaging in a back-and-forth with Carter's mom Michelle.
Oakley was the veteran leader in the locker room and never hesitated to speak up. He was also responsible for some of the most entertaining quotes like "I'm like the transmission on a car, I do my job, you just don't see it" (describing his role on the team) and "A shirt look good when you iron it but if you iron too much, it gonna get burned" (on the offense relying on Carter too much).
Down 2-1 in the best-of-five series to the Knicks and facing elimination at home, the last thing Toronto needed was a controversy to distract them. Just a season earlier, Raptors head coach Butch Carter filed a $5-million defamation lawsuit against Knicks center Marcus Camby just days before the start of the playoffs against the New York.
General manager Glen Grunwald never saw Oakley's outspokenness as a distraction. "He was a great leader and a great teammate," Grunwald said. "At the same time, he would tell you exactly what was on his mind. That was one of the great things about Oak, and it was important to the success our team had."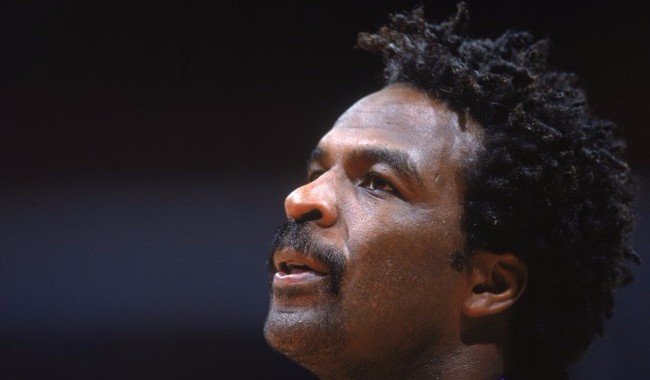 Alvin Williams, the starting point guard on the team, agreed. "That was Oak taking a leadership role," Williams said. "It was so easy to take Oak's criticism because he always had your back. He would challenge the coaches, he would challenge management, he would challenge everyone. He wasn't picking on anyone. He just wanted results. Vince didn't cower. Vince stepped up. It worked."
Carter scored 32 points in a Game 4 win to help the Raptors even the series. They clinched the series at Madison Square Garden in Game 5 a few days later to eliminate the Knicks. Two days later, Carter scored 35 points in a Game 1 win at Philadelphia to open round two.
In Game 3 at the Air Canada Centre against the Sixers, Carter had one of the greatest playoff performances of all-time, scoring 50 points and hitting nine three-pointers in a 102-78 win:
Who knows. Maybe we don't even get a Sixers-Raptors series if Oakley didn't give Carter a little bit of a push with his words a week earlier.

2. Buckets, TGI Friday's, And Caricatures
Allen Iverson was the league's Most Valuable Player in 2001. He averaged 31.1 points during the regular season and led the Sixers to 56 wins and the best record in the East. The Sixers surrounded Iverson with a supporting cast of players who all played their own roles, led by Dikembe Mutombo, Aaron McKie, Eric Snow, Tyrone Hill and George Lynch.
On paper, this was not a championship roster, but Iverson single-handedly carried this team to the NBA Finals. While he was the most fierce competitor on the floor, teammate Todd MacCulloch also remembers a larger-than-life personality off the court that everyone on the team gravitated towards.
Iverson liked to draw, and he would sketch caricatures of his teammates for fun. "He would definitely bring out the less flattering aspects about everyone," MacCulloch said.
One time, MacCulloch was hanging out at the TGI Friday's in Philadelphia where Iverson would frequent on off days. A few of MacCulloch's friends from Winnipeg were in town. When Iverson walked by their table, MacCulloch introduced him to his friends, and asked if he would be willing to sign a few autographs for them.
Iverson pretended to not know who MacCulloch was. "Who the hell are you?" MacCulloch remembers Iverson saying out loud. "I was like, this is not funny, man, you're embarrassing me in front of my friends," MacCulloch said, laughing.
On the team bus and in the locker room, Iverson would always find a way to banter with his teammates and make them feel like they were a part of the group.
On the court, Iverson was a one-man show. Against the Raptors, Iverson took 208 shots in the series, accounting for 38 percent of his team's total shots.
"Even though he wasn't always a pass-first player, we knew where his heart was," MacCulloch said. "We knew how badly he wanted to win. He did it the best way he knew how, and it was very effective. I've never played with another player that could match his effort during his 48 minutes and how he left it all on the court. "
Iverson averaged 33.7 points per game against Toronto.
In Game 2, he scored 54 points in a win:
Iverson followed that up with a 52-point performance in Game 5, to put the Sixers ahead 3-2 in the best-of-seven series:
3. "You Try Your Best"
Alvin Williams' battles with Iverson went back to their time in college at Villanova and Georgetown. Williams was a capable NBA defender, but drawing the assignment of guarding Iverson in the series was a challenge. "You couldn't do anything," Williams said. "You try your best to stay in front of him, you contest his shot and you're just hoping he would miss. I knew what he wanted to do, I knew what he was going to do, and I still couldn't stop it."
After Iverson's Game 2 masterpiece, Williams turned his phone off for good. He didn't want to talk to anyone until the series was over.
"Everyone keeps talking about the one-on-one between Vince and AI," Williams said. "But I was getting the 54 and (Aaron) McKie was getting the 50."
Williams ran into McKie after Game 2, and the Sixers guard told him there was nothing you could do when Iverson gets rolling.
Then Carter dropped 50 points in the Sixers in Game 3, and the two ran into each other again after the game. Williams sheepishly told McKie there was nothing you could do when Carter gets rolling.
The two spent most of the series commiserating with each other's defensive assignments. "Aaron and I just kept going back and forth about our problems," Williams said.

4. Graduation Day
Toronto won Game 6 at home to set up a winner-take-all game in Philadelphia. On the morning of Game 7, Carter attended his graduation ceremony at North Carolina, then took a flight on Raptors part owner Larry Tanenbaum's private jet from North Carolina to Philadelphia, making it back in time for the team's walkthrough meeting.
Carter shot 6-for-18 and scored 20 points in Game 7. With the Raptors trailing by one in the final seconds, he had a chance to hit the game-winning shot at the buzzer, but his attempt fell short as the Sixers clinched the series with a 88-87 win:
Years later, it still leaves many people to wonder whether a different sequence of events that day would have led to a Raptors victory.
"It didn't bother the players," Oakley told the Toronto Star in 2014. "He wasn't mature enough or this and that and he felt like it was his class's graduation. Sometimes you can't tell things to a person; it's a give and take, we could have won the game still. We didn't get blown out. We're not going to blame Vince, all we want to know is we worked hard and had a chance."
It's something Tracy Murray still thinks about. "It was honorable for him to get his degree," Murray said. "But you have 12 guys depending on you. It was a difficult pill to swallow for the guys. Everybody was kind of upset about it. We understood how important the graduation was, but at the same time we were fighting for our playoff lives. I love Vince to this day, and it's honorable what he did, but I thought it kind of hurt us."
Carter says he has no regrets about his decision, but it's still a what if that Raptors fans still think about today.