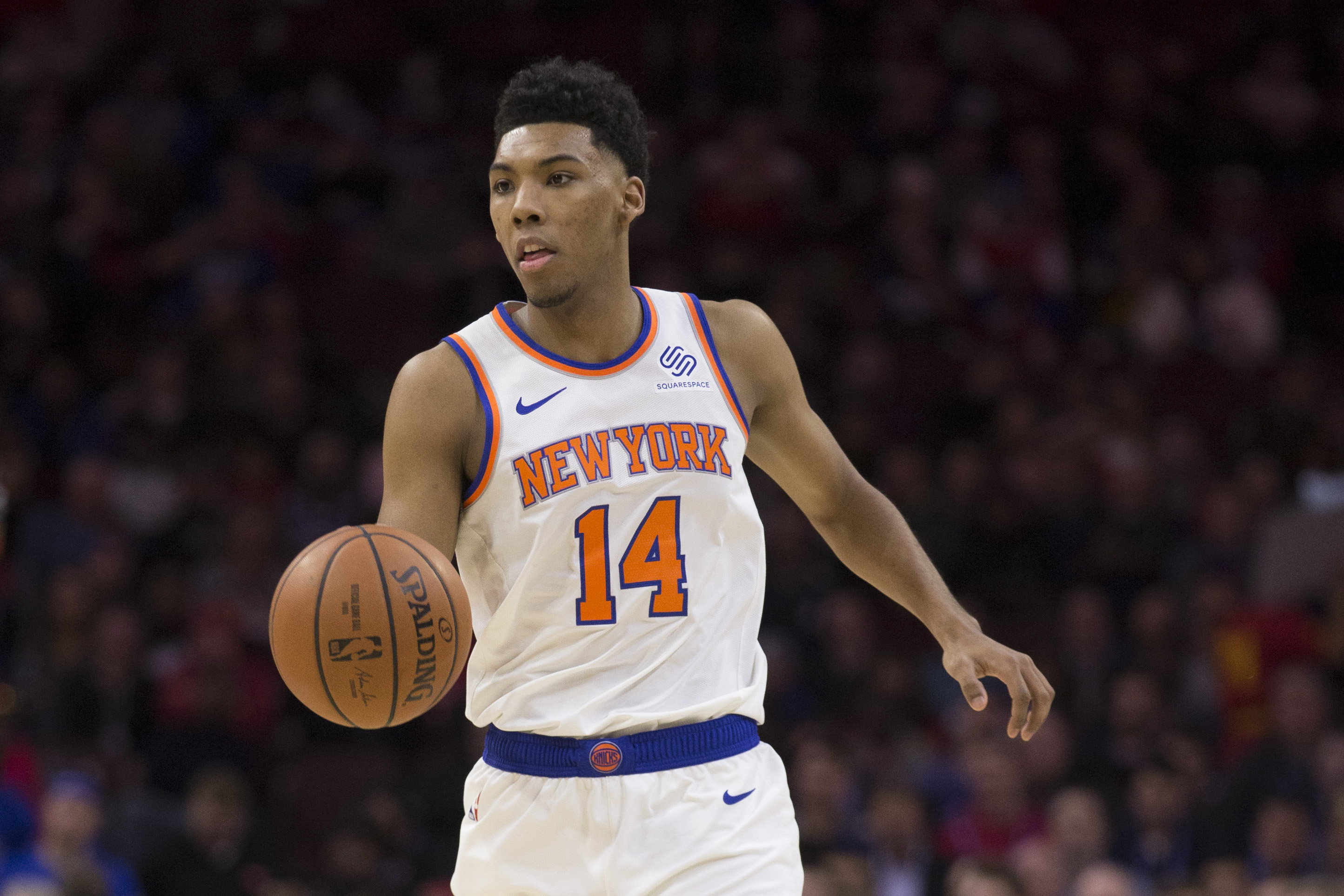 Given the injury-related absence of Kristaps Porzingis, it comes as no surprise that the New York Knicks are off to a rough start this season. However, there have been bright spots for David Fizdale's team, and one of them is being rewarded in a big way for his efforts.
Rookie guard Allonzo Trier, who has been operating on a two-way contract after going undrafted from Arizona in 2018, is reportedly inking a two-year contract in New York. As Shams Charania of Stadium notes, the Knicks were already at roster capacity with 15 contracts, meaning that a move had to made, and Ron Baker was reportedly the casualty in this instance.

Baker is making more than $4.5 million after an inexplicable contract handed out during the summer of 2017 but, in a credit to New York's front office, they seemingly saw the writing on the wall and moved swiftly (using their bi-annual exception) to secure the services of Trier.
Trier, who is 22 years old, is averaging 11.3 points per game in 27 appearances (23.3 minutes per game) and his efficiency has been impressive to this point. The first-year player is converting 39.1 percent of his three-point attempts and, as a result, Trier's 58.0 percent true shooting stands out, especially when compared to other rookie guards.
It should be noted that Trier's overall upside remains in question but 27 games was apparently enough for the Knicks to pull the plug on the Ron Baker experiment and pull the trigger on more of an investment in their undrafted find.