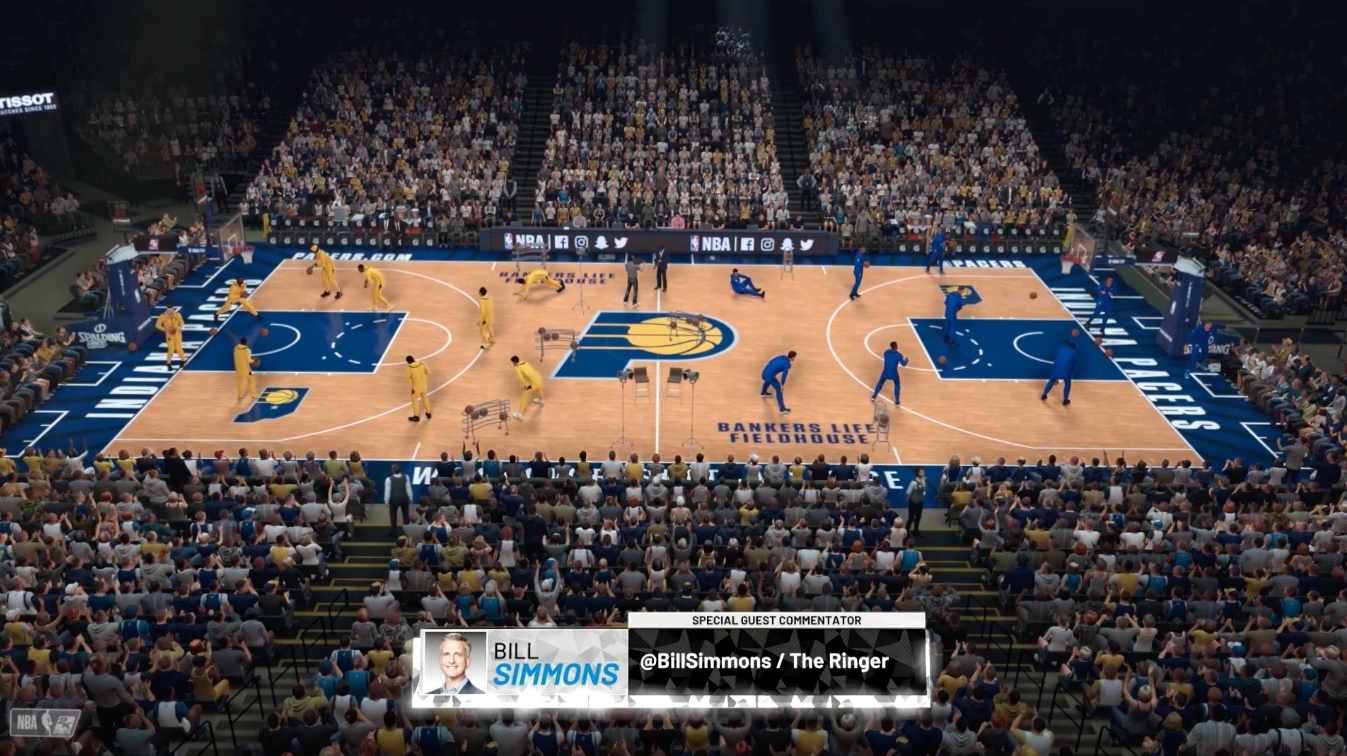 Last year, 2K Sports added Kobe Bryant and Kevin Garnett as guest commentators to NBA 2K18, as the future Hall of Famers would pop into the booth for random games as you played and offer their virtual insight and thoughts.
It was a cool addition and one that helped break up the monotony of video game broadcast teams that, for those that spend hours upon hours of playing, can get annoying because there are only so many things they say before it gets repetitive — even though the modern sports video game packs way more different stuff in than older games where it would repeat in the same game.
This year, for 2K19, another guest commentator has been added to the game, but this one will be a bit more divisive as it's not an NBA legend. Instead, it's The Ringer's Bill Simmons, who will hop into the booth with Kevin Harlan to fire off his takes about various players and teams. The latest trailer for the game offers a glimpse at what you'll hear from Simmons, as well as a better look at what gameplay will be like this year.

There will be those that love Simmons on commentary and those that loathe it, but it is another way for 2K to keep commentary fresh and try to avoid as much repetition as possible.
Along with Simmons being added, this week saw 2K announce the new storyline for MyCAREER mode, where your player will go to China and the G League to claw his way to the NBA. Maybe more importantly to players, they also revealed that this year cut scenes will be able to be skipped through rather than you being forced to watch every one.