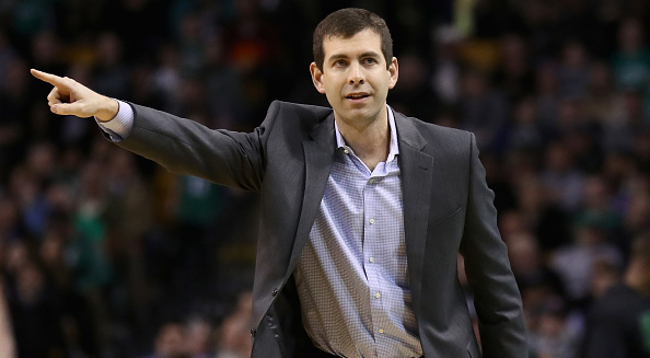 For the better part of the season, the Boston Celtics have stood atop the Eastern Conference standings as Kyrie Irving led their young core on a stunning tear through the first-half of the 2017-2018 campaign. This happened despite losing Gordon Hayward to a devastating injury on opening night.
They've come back down to Earth a bit lately, as their stranglehold on the East's No. 1 seed has loosened amid the Toronto Raptors' recent surge to the top of the conference pecking order. To exacerbate matters, they got a rude reality check over the weekend when the revamped Cavs categorically dismantled them on their home floor to the tune of a decisive 121-99 drubbing.
That prompted a good bit of introspection on the part of head coach Brad Stevens, who clearly wanted to seize the opportunity to remind his team that, despite their record, they still have plenty of room for improvement.
Following their loss to the Cavs, the Celtics will have plenty of time to rest and recalibrate until after the All-Star break. Though they're loaded with young talent, they're still lacking a great deal of experience, which will be one of their main hurdles when they enter the postseason and have to square off against veteran teams like Toronto and Cleveland.
Still, Stevens is one of the league's savviest coaches, and he's proven that he can implement a system that gets the most out of his players on both ends of the floor while minimizing their faults. Just what level of success that translates into come spring remains to be seen.
(Via SLAM)