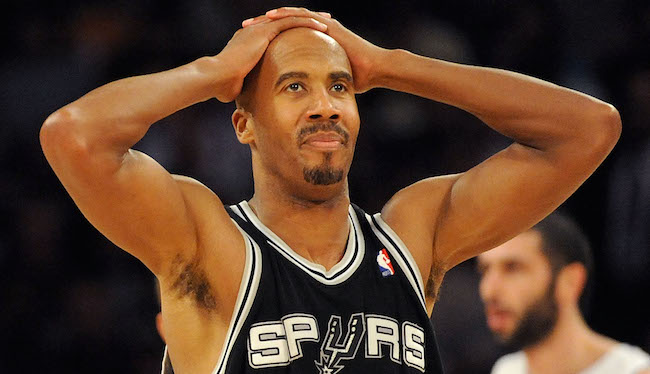 A seemingly absurd story popped up earlier this week, when it was reported that the Los Angeles Clippers fired Bruce Bowen for comments he made about Kawhi Leonard. Bowen, who worked as a television analyst for Fox Sports West's broadcasts of the team, ripped Leonard's decision to request a trade away from the San Antonio Spurs earlier this summer.
The rumbling was that the Clippers fired Bowen because they thought his comments on Leonard might have hurt them in their pursuit of the star next summer in free agency. It's one of those things that makes sense, but there's no way it's actually true … right?
As it turns out, that was 100 percent accurate. Bowen appeared on The Dan Patrick Show and confirmed that he was straight up told his comments on Leonard lead to his firing.

"Oh yeah, it was, well, basically, 'We don't view your views that way and because of your comments of Kawhi Leonard, we are choosing to go a separate way,'" Bowen said. The former defensive standout in San Antonio also claims that he was told that he was getting the boot by "an individual within their organization who signed off on me being on board."
It's kind of a crazy situation, but it shows how teams are viewing next summer. In the event that Leonard — or anyone, for that matter — is considering an organization, everyone within that team will almost certainly do everything in their power to convince him to come. Unfortunately for Bruce Bowen, that sort of thing cost him this job, because even if his employment (or unemployment) doesn't end up meaning all that much, the Clippers aren't going to risk it.