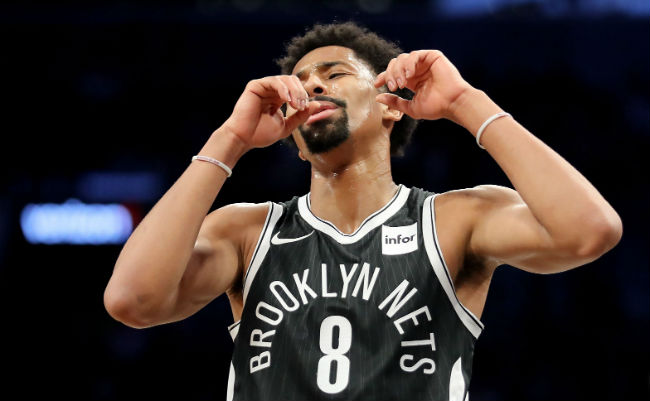 Things could have gone very differently for the Cleveland Cavaliers at the NBA trade deadline. It was clear the team was making some kind of move before the 3 p.m. Thursday window, but it's now clear the team had plenty of different options.
DeAndre Jordan, for example, didn't get moved, although he was a rumored target of the Cavaliers for months. And while Cleveland did acquire Jordan Clarkson and Larry Nance Jr. from the Lakers, along with George Hill and Rodney Hood, there were other possible trades on the table.
One possible trade that didn't happen was Cleveland acquiring Brooklyn Nets forward Spencer Dinwiddle. ESPN's Zach Lowe said in his podcast on Friday that the Cavs offered their first-round pick to the Nets for Dinwiddie's services, but that it was not enough to make the trade happen.
Dinwiddie is experiencing a breakout year in his second season in Brooklyn, averaging 13.5 points, 6.7 assists and 3.3 rebounds in 55 games. He's started 44 games this year, thrust into the starting lineup as Jeremy Lin suffered a knee injury on opening night. But Lin is coming back for the Nets next season, and the team could have sold high on Dinwiddie if they got the right offer.
Unfortunately for them, the Cavs pick never came their way. Instead, it was moved to Los Angeles as part of the trade that sent Isaiah Thomas to the West coast.