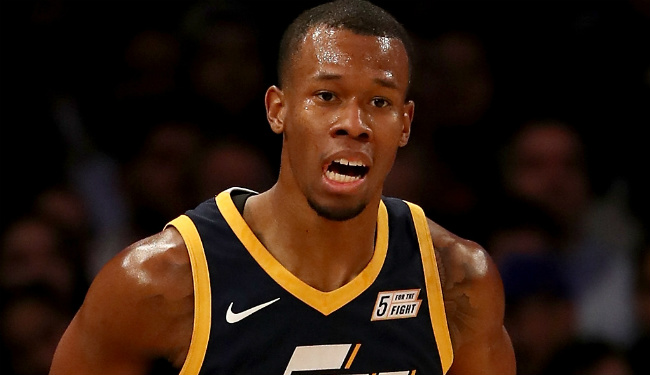 The Cleveland Cavaliers already made one massive move on the day of the trade deadline, sending Isaiah Thomas, Channing Frye, and their 2018 first round pick to Los Angeles for Jordan Clarkson and Larry Nance Jr. The team is not done making moves yet, as the Cavs have pulled off a major move with the Utah Jazz and Sacramento Kings.
Adrian Wojnarowski of ESPN brought word of the move, with the main piece being that the team won the Rodney Hood sweepstakes.
Wojnarowski added more details, saying that the Cavaliers managed to offload a handful of players (Jae Crowder, Derrick Rose, and Iman Shumpert) in exchange for George Hill. Additionally, Jazz swingman Joe Johnson will head to Sacramento.

The rumblings of a Hill-to-Cleveland move have been in the works for weeks, while Hood has reportedly been on the block despite Utah's recent run of good form. The former going to Cleveland is not an especially big surprise, while the latter heading to northeast Ohio is a huge win for the Cavs, as he is an affordable player (as evidenced by his qualifying offer next year worth $3.47 million) who has averaged 16.8 points per game this year.
It's a massive deal with a ton of moving parts that, along with the trade the team executed to send Dwyane Wade to Miami, shows Cleveland is committed to doing a midseason rebuild at the deadline with the hopes of getting younger. Who knows whether it will work, but it is certainly ambitious.
Have you checked out the new DIME podcast? Subscribe!