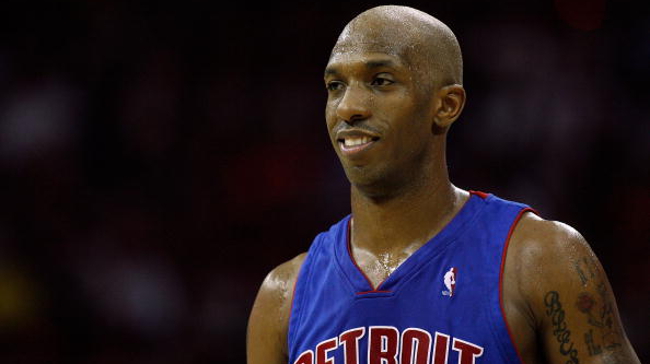 BIG3 Founder Ice Cube is getting ready for the new 3-on-3 basketball league's debut in New York this weekend, but he might have accidentally broken some significant NBA news while discussing who he thinks is the best team in the league.
Ice Cube was asked by TMZ Sports who he thought the favorite was to win the inaugural BIG3 title, and he noted that the Killer 3's, led by Chauncey Billups and Stephen Jackson, would have been his favorites but, "since Chauncey took that job, it might change."
The job Ice Cube is referring to is the Cavaliers' general manager job that Billups has reportedly been targeted for, although there has yet to be any official news of a deal between the two sides. The latest reports were that Billups was having a second meeting in Cleveland on Wednesday about the position vacated by David Griffin, but Ice Cube seems to indicate that Billups' mind is made up and he's headed to the Cavs.
It would make sense that Ice Cube would know, as Billups probably needed to alert the BIG3 so they could find a replacement for him ahead of the first games this Sunday. Cube might not have meant to spill the beans prior to an official announcement from Chauncey and the Cavs, but here we are.
According to Tom Withers of the Associated Press, Ice Cube has jumped the gun on an announcement, and says there's still not a decision made just yet.