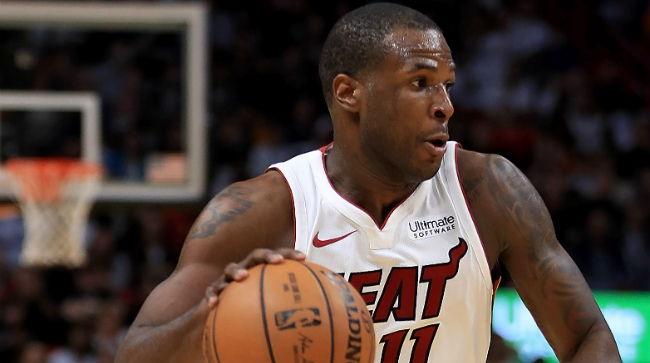 Dion Waiters hasn't been with the Miami Heat for a few days. The dynamic scoring guard missed both of the team's last two games while he's been at home with his family for the birth of his daughter, Dior Raina Waiters. This is Waiters' second child, as his son was born in 2013.
But even though he has been a father for a few years, Waiters spoke with the media about how having a little girl is a "different kind of love." Waiters returned to the team prior to Wednesday's game against the Phoenix Suns, and before tip off, he spoke about how fatherhood is different this time around. Via The Sun-Sentinel:
"Just another special moment in my life, so cross that off the bucket list," said Waiters, who also has a young son. "It's just a great feeling, man, just bringing another human being into this world. And it's a girl, so you know, it's a different kind of love with a girl. So it's great. It's just a great feeling."

…

"It's instant, man. It's that love," he said of Dior Raina Waiters. "It's crazy, like I couldn't put her down. I miss her so much right now. I miss my son, too. He gets mad if I don't say that. But it's just one of those things that you're instantly just attached to another human being. It's crazy."
Waiters says that one way that he has bonded with his daughter is by talking to her every five minutes, and that he hasn't really gotten the chance to sleep since she was born. But it was all worth it, because Sunday was quite the day, as it included the birth of his daughter, a Heat win over the Clippers, and a blowout win for his beloved Philadelphia Eagles.
"The Eagles won, my daughter was born, and we won, no matter how we won, we'll take it," Waiters said. "In this league, as long as you win, it don't matter how you win. So, I had a hell of day. I was three for three that day."
(Via The Sun-Sentinel)