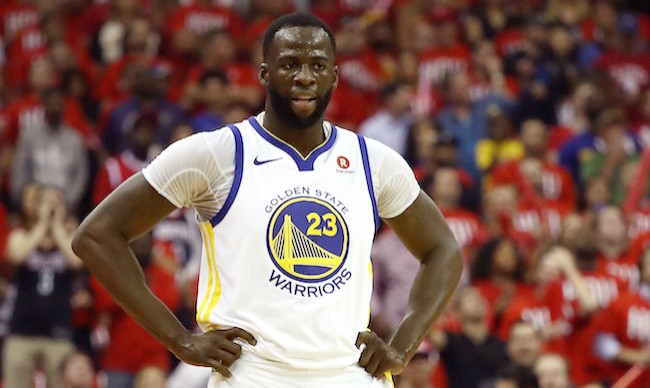 The Houston Rockets surprised many when they blitzed the Golden State Warriors in Game 2, en route to a 127-105 win to even the series at 1-1 heading to Oakland.
After a Game 1 in which Houston seemed out of sorts at times on offense and had few answers for the Warriors on the defensive end, the script flipped in Game 2 and suddenly the Rockets looked like the team many felt could topple the champs this season. Houston got huge efforts from its role players, as Eric Gordon, P.J. Tucker, and Trevor Ariza all had excellent shooting nights to provide support for Chris Paul and James Harden.
However, it was hard not to see how sloppy and apathetic the Warriors were from the jump and not wonder how much of the Rockets success was coming via a lack of effort from Golden State. The Warriors have had a tendency to take their foot off of the gas pedal at times in the past when they've felt comfortable before snapping back into form and dominating once again (see: Game 3 against New Orleans). On Saturday, Draymond Green admitted just that saying they allow themselves to have one of those lackluster efforts per series, but are now officially locked in moving forward.

It's interesting that Green would admit to this, but the Warriors as a whole tend to be brutally honest with the media, so it's not a total surprise. We'll find out if Game 3 follows the script written out by Golden State and if they can reassert their control over this series, or if their over confidence in Game 2 happened to give the Rockets enough confidence to make this thing a real series moving forward.