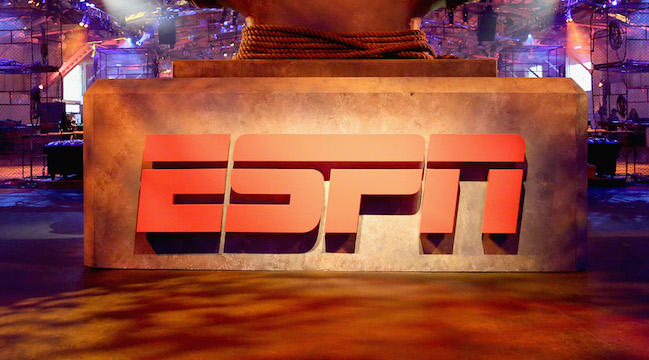 Earlier this year, ESPN went through a series of ugly layoffs where many popular on-air and online personalities, but apparently the cuts are not done at the Worldwide Leader.
The Sporting News reported on Thursday that ESPN is headed for another round of layoffs, with about 60 people expected to lose their positions at the ever-changing sports network.
Sources told The Sporting News' Michael McCarthy that another round of layoffs is expected in the coming weeks, though no one was sure who will be let go just yet.

The report speculated that both on-air and production talent would be let go in the layoffs, which are expected to come down on "late November or early December."
"This time it won't matter if you're 'liked' or not. It's not going to be pretty," one source warned.

Another source expects the flagship "SportsCenter" franchise to lose people in front of and behind the camera. "I see (ESPN) going down a path where they have less staff — and hire more production companies to provide programs and fill air time."
That means many at the network will brace themselves for rough next few weeks, as the network continues to shuffle its programming and find the way forward in an ever-changing media landscape.
ESPN's first round of layoffs this year included deep cuts to areas like its hockey coverage and even basketball, with Marc Stein leaving after a long career at ESPN. In recent months those areas have been filled with the hire of Adrian Wojnarowski and even Greg Wyshynski, both from Yahoo. But clearly more cuts are in order for the company that's shifted its resources in many different ways this year.