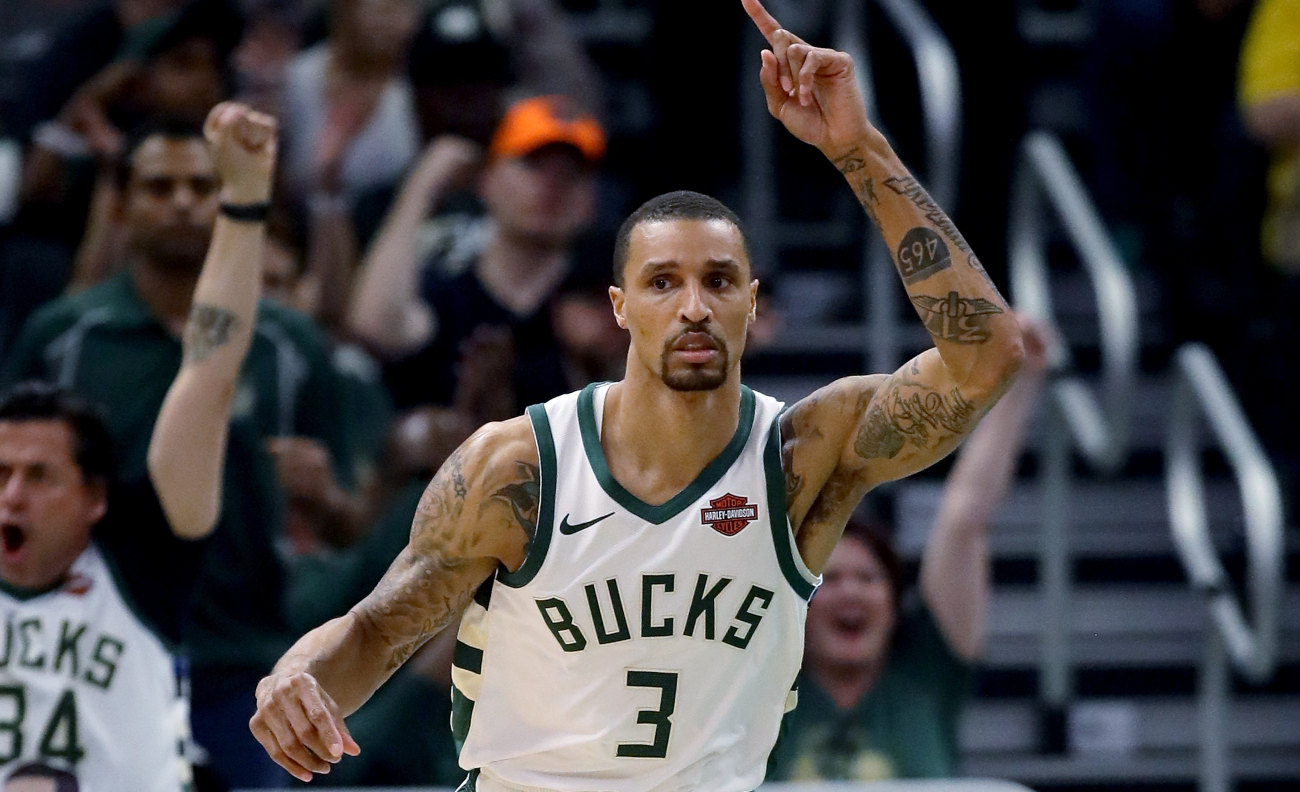 George Hill has always been one of those point guards that was just a solid player to have on a team. A permanently above-average player that does a lot of good and not much wrong. He played a key role for the Bucks during their playoff run last season and with Milwaukee trading away Malcolm Brogdon on Sunday at the start of free agency, it was clear that Milwaukee had to bring him back.
Before the start of free agency, the Bucks waived Hill, but that was always assumed to be a move to bring him back later. Originally it was assumed Hill would be coming back as the backup to Brogdon, but when the Bucks traded him there plans were clearly shifted to making Hill a starting guard. So, as a result, he got starter money with a three-year $29 million deal.

This is pretty good money for all involved. The Bucks are getting a starting caliber guard that has always been at minimum a solid player and Hill is still making good money. His role has also almost certainly increased, which can only be a plus for someone that plays his best in winning situations. The real question, though, will be in how the Bucks actually sign Hill as they currently don't have the cap space for it.
It's likely they will have to waive and use the stretch position one of their current players.
The Bucks could also do something such as trade Ersan Ilyasova, so they have options ahead of them. With the future of much of the East still in doubt, the Bucks need to capitalize on this offseason to be the best they can be. This could be the difference between a small run at being a contender and a long reign over the Eastern Conference.