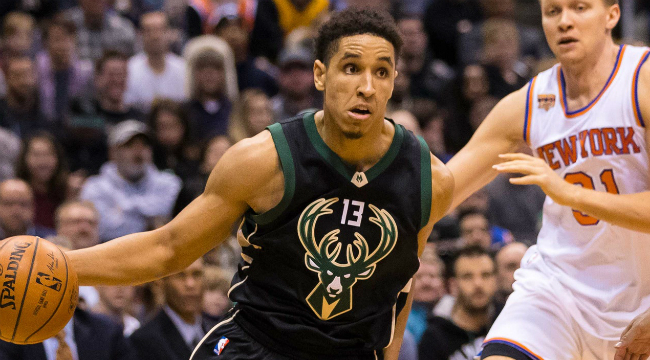 The Milwaukee Bucks emerged from the 2018-19 season in fantastic shape. Mike Budenholzer's team won 60 games and NBA MVP Giannis Antetokounmpo is under contract long-term, setting the stage for a bright future. However, the Bucks entered the summer with all kinds of uncertainty with regard to the rest of the roster, and one of the more interesting decisions centered on 2016-17 NBA Rookie of the Year Malcolm Brogdon.
After only three seasons in Milwaukee, Brogdon landed in the sometimes tricky world of restricted free agency and, given his malleable skill set, the market was expected to be significant for his services. Finally, Brogdon reportedly agreed to a deal that will send him to Indiana on a sign-and-trade, netting Milwaukee a future first round pick and a pair of seconds, and getting the Pacers the point guard they so desired this offseason.

Brogdon will be getting paid handsomely on a four-year, $85 million deal, per ESPN's Adrian Wojnarowski.
Brogdon averaged career-bests in scoring (15.6 points per game) and rebounding (4.5 per game) this season, all while maintaining off-the-charts efficiency. Part of Brogdon's appeal stems from his lights-out shooting, and he connected on 42.6 percent of his three-point attempts, bringing his career average to almost 41 percent.
On the other end of the floor, Brogdon is a strong, physical defender that can hold up against multiple positions. Because of his versatility in functioning on and off the ball on the offensive side, it is easy to see how he fits alongside virtually anyone and, even with relatively modest upside from a "star" standpoint, Brogdon projects as a highly useful role player for the life of his next contract.
Brogdon wasn't the only addition for the Pacers on Sunday, as they brought in wing help in the form of Jeremy Lamb to ease the pain of losing Bojan Bogdanovic to the Jazz.