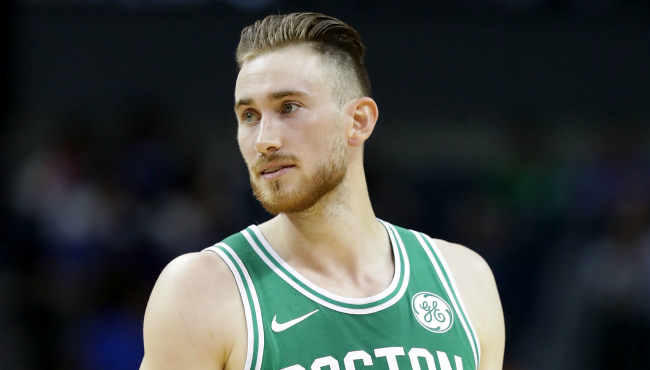 Brad Stevens has made it clear that Gordon Hayward is not walking through the proverbial door to save the Boston Celtics.
The Celtics head coach has made it clear that the forward recovering from a broken leg will not be back in time to play in time for the end of the regular season or the postseason, no matter how far the team goes.
Stevens addressed the media on Saturday and reaffirmed that Hayward is not on track to return at any point this year as he works his way back from the opening-night injury he suffered against the Cleveland Cavaliers. Hayward fell awkwardly and broke his leg just minutes into his first game after signing with the Celtics last summer.
The Hayward updates have been generally positive as the season has progressed, and he expressed strong interest in wanting to come back. The news might be disappointing for many Celtics fans who hoped Hayward would return for the postseason and help Boston take the East, but the team has invested a lot of money into the forward and wants to be careful with his health.
Hayward still wants to accelerate his comeback training, but it won't be for this year. And so barring Stevens being wrong or knowingly trying to throw up a smokescreen, Hayward's first season with the Celtics will indeed end with just two points, one rebound and five minutes played.