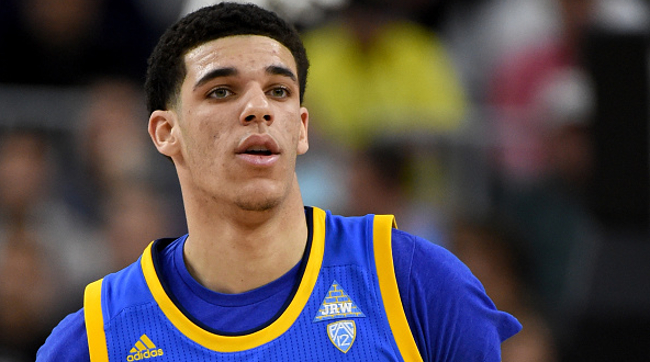 Early in his career, there was a joke about Jason Kidd that he should be called "Ason Kidd" because he had no J. Well, he sure showed them. By the time he retired, he ranked third all-time in three-pointers made.
Grant Hill, who covers the NCAA Tournament for CBS (and who won co-Rookie of the Year with Kidd), sees a lot of parallels between the current Bucks coach and rising UCLA star Lonzo Ball. Here's what Hill said on The Dan Patrick Show Monday when asked who Ball reminds him of:

"Jason didn't have the jump shot at that young of an age," Hill said. "But I just love his ability to make others better, and he's the kind of guy that I think guys want to play with. The ball moves, it becomes contagious, they move the ball around and share it, he's so explosive. He just plays basketball. He just plays basketball the right way. He can dominate a game without scoring. And of course, we know, he can score. We know he's got great range. He's a great athlete. He just has a feel. You can tell he didn't just work out and train and do drills. He played a lot because he has that special quality and just great instincts that you really can't teach."
Of course, LaVar Ball would probably scoff at the notion of his son being compared to anyone less than Jesus Christ himself, then casually add that he would've dominated both Hill and Kidd in a game of one-on-two with a blindfold on and both arms taped to his sides. But that's neither here nor there.
Ball had 18 points and nine assists in the Bruins' win over Cincinnati on Sunday that punched their ticket to the Sweet 16, where they'll face No. 2 seed Kentucky on Friday.