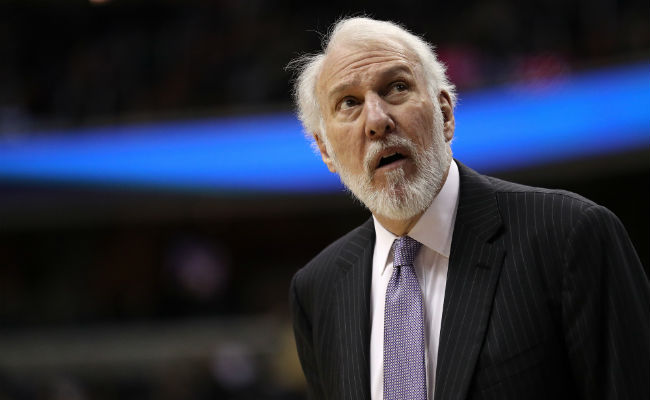 The San Antonio Spurs have gotten off to a relatively slow start in the post-Kawhi Leonard era. While the team's 9-9 record is nothing to scoff at by any stretch of the imagination, with how loaded the Western Conference is this season, a .500 mark is good for 11th. It's still early, and teams that go through major changes like the Spurs did with Leonard and Manu Ginobili leaving town usually need some time to get on track, but they're currently on the outside looking in.
It doesn't help that San Antonio is in the midst of a rough stretch, going 3-7 over their last 10 games. The Spurs looked to get off of this slide on Saturday night against the Milwaukee Bucks, which will be tough. But before the game tipped off, Gregg Popovich decided to heap praise on one of the team's veterans: Patty Mills.
Popovich spoke about all that Mills brings to the table and why he's so important to what the Spurs do. He was then asked about the importance of Mills after Leonard and Ginobili left — the former via trade, the latter to retirement — and responded with some interesting insight into Leonard.

It's not exactly difficult to see this as Popovich taking a shot at Leonard, even if his statement was meant to be something more innocuous. Leonard isn't the most vocal guy on earth, and if you ask him, he'd probably say he prefers to be a leader by getting the job done on the floor over doing "rah rah" stuff. That sentiment certainly exists in what Popovich said, but considering how the breakup between Leonard and the Spurs went, this comes off in a less-than-ideal way.