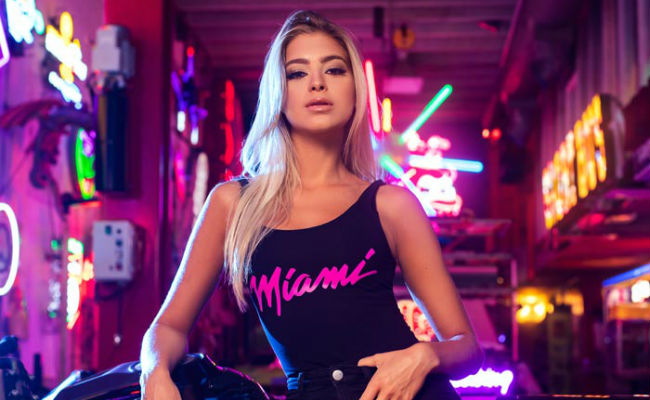 The Miami Heat know what they have with their stunning Miami Vice jerseys, and they're doing big things to celebrate its release this year. Miami had long embraced the red, black and white color scheme while sitting on a gold mine of nostalgia and, quite frankly, a cultural touchstone that more readily identifies with the city's vibe and culture.
So when Miami dropped Miami Vice-inspired neon and black uniforms last season, people kind of freaked out about the whole thing. Jerseys — especially those with Dwayne Wade's No. 3 on them — flew off the shelves.
This year's edition eschews last year's white in favor of a darker black base, and they might be even better than their first iteration. Which is why the Heat are going all-in on Miami Vice style this season every time they wear them on the court.
The Heat announced Vice Nights on Monday morning, showing Dwyane Wade in the new dark Miami Vice uniform. But the games they wear black and neon will be flat-out events, as the team is also unveiling other Vice-themed Nike merchandise and some special offers for fans who want to look their best in South Florida this season.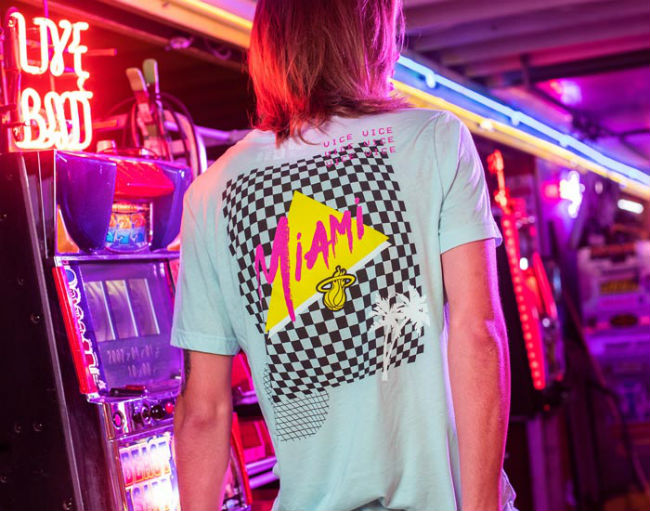 The full collection of Vice merchandise will drop at midnight on Thursday, with a countdown on the Heat website showing fans how long they'll have to wait to see neon track jackets and other fun stuff for themselves. The team is also hosting an actual event at American Airlines Arena on Thursday, offering fans an up-close look at the merchandise and a first opportunity to buy the new jerseys, shirts and more.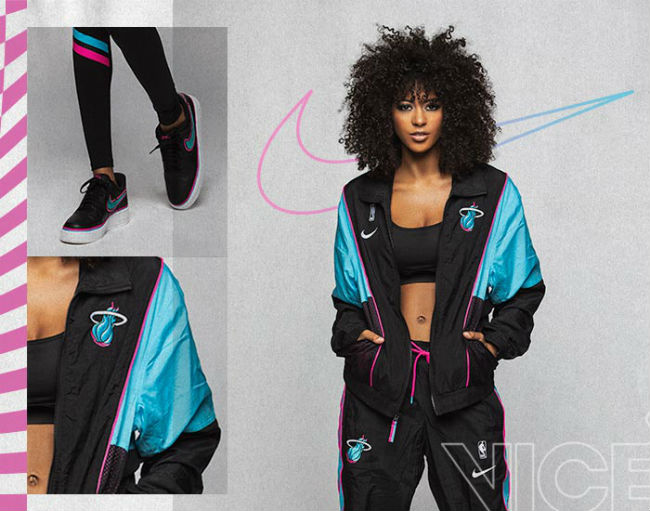 The Heat say fans who buy a jersey at the event will get special Vice-themed gifts, and there are other offers and surprises waiting for those who are willing to hit the snooze button a few times the next morning for the chance to get what's likely the NBA's best uniform before anyone else gets their hands on it. Anything for a good photo op with the best retro-themed yet somehow brand new sports gear of the season, right?